Giancarlo Perlas
December 26, 2013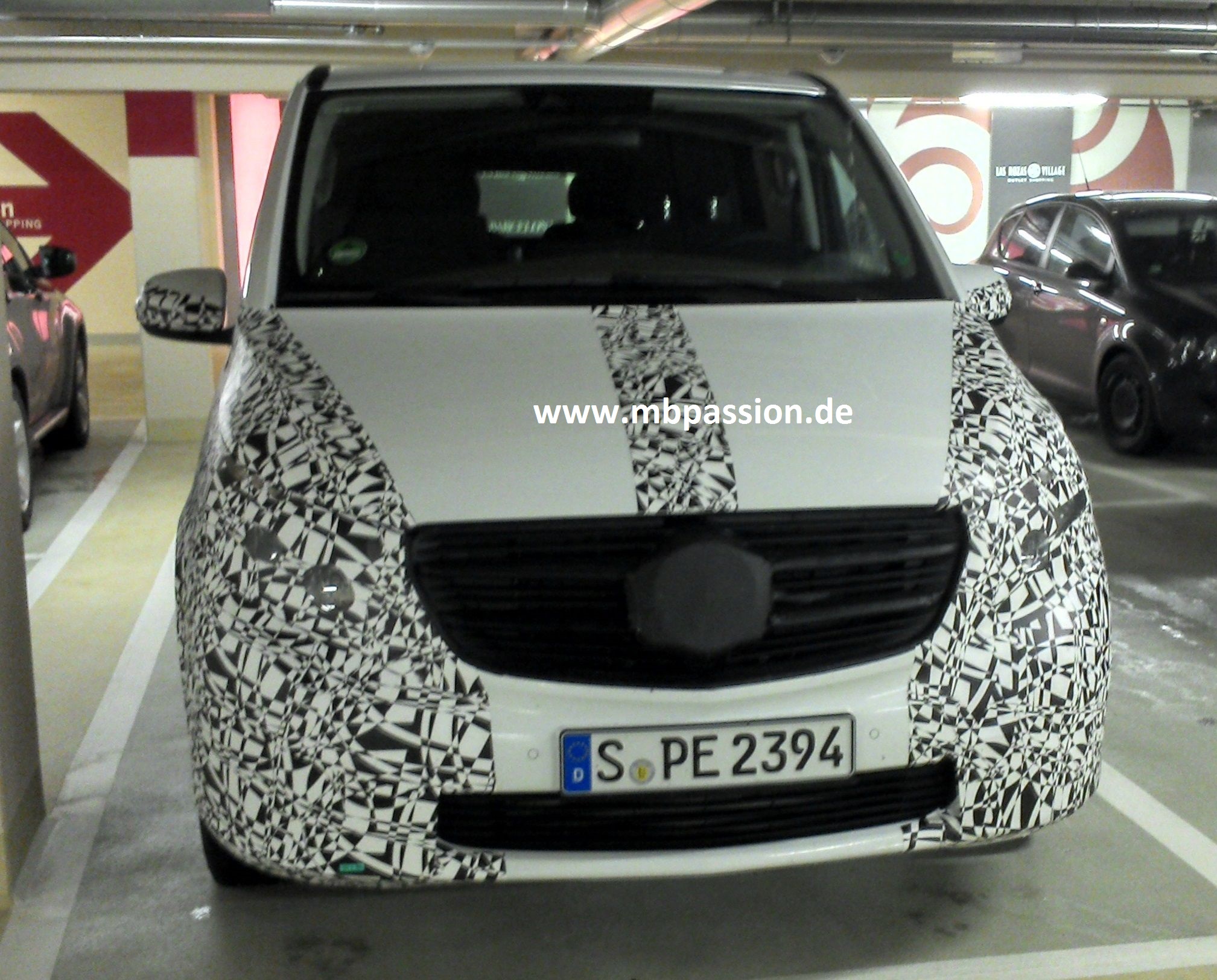 A Mercedes-Benz fan blog recently revealed spy shots of what appeared to be the all-new Mercedes-Benz V-Class vehicle. The V-Class spy shots apparently came from one of the readers of the German auto blog called MB Passion. According to Rene Funke, the one responsible for the spy shots, the pictures were taken in a parking lot in Wertheim Village, Germany.
In a related report from IndianaAutosBlog, the V-Class will serve as a replacement for the Viano van. However, the new van of Mercedes has also been designed to fill the void left behind by the brand's R-Class MPV. The result of which is to attract both shuttle operators and private buyers who are looking for a large family car.
Possible Specs of the New V-Class
Based on the German blog, the new V-Class vans will be carrying a 2.2-liter, 4 cylinder diesel engine with estimated three power tunes. The vans will be available with 136hp, 170hp and 190hp engine outputs. Buyers can also opt for its 4MATIC all-wheel drive variant. In addition, its transmission options include the 7-speed 7G and the newer 9-speed 9G Tronic gearboxes with dual clutches.
From the revealed V-Class spy shots, the van appears to have upright grill which is a bit distant from the fenders. Then, it will has narrow headlights and the hood looks to be contoured to give it an aggressive style. That's all we have for now though as the camouflage makes it hard for us to take a peek on its interior design.
Release of the Mercedes V-Class
The German source claims that the V-Class van will make its official debut on an Auto Show scheduled in January 30 next year.
So, while waiting for the official world debut of the vehicle, feast your eyes on the V-Class spy shots that we have discovered so far.