Peter Parcon
December 29, 2013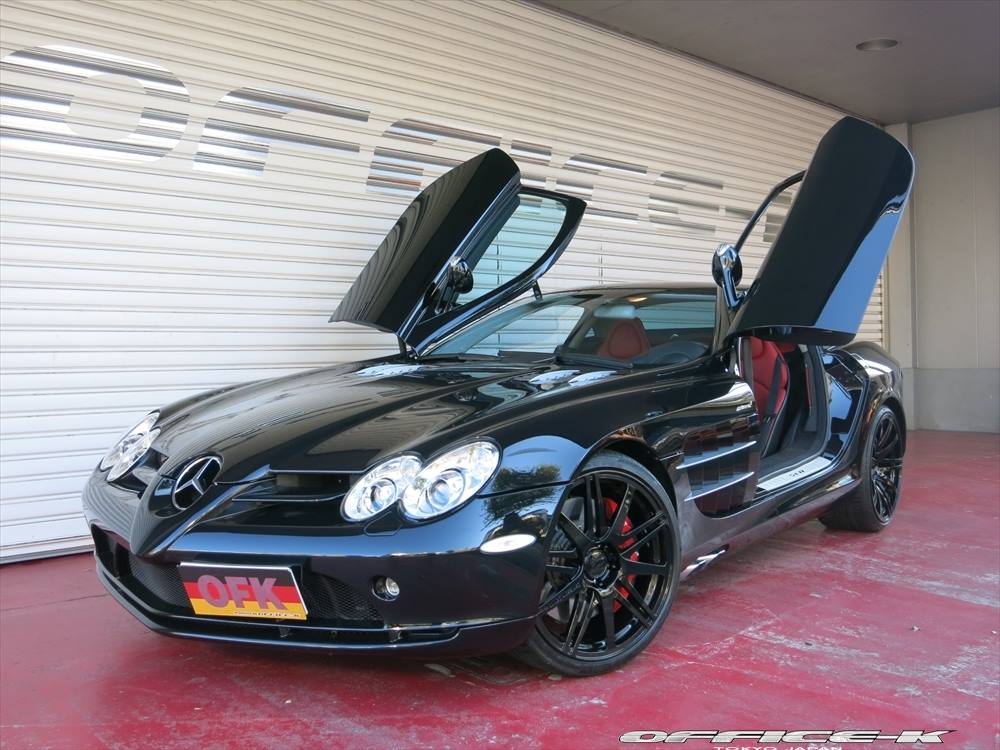 The Mercedes-Benz SLR McLaren is an impressive supercar featuring a hand-built super-charged V8 engine producing 617HP of power at 6,500 RPM along with 575 lb-ft of torque. Its chassis and body shell composed of durable carbon fiber composites. Its swing-wing doors swing upward and forward at a wide angle. It also features an arrow-shaped nose that was inspired by Formula 1 cars along with a twin-fin front spoiler. The four-position Airbrake of the SLR McLaren offers an enhanced braking power while maintaining stability as it brakes at high speeds.
The Mercedes-Benz SLR McLaren is a joint project of McLaren Automotive and Mercedes-Benz. The vehicle was developed during the time when forty percent of the McLaren Group was owned by Mercedes-Benz. It was available in the market from 2003 all the way to 2010.
However, its impressive features have not stopped tuning companies to modify the supercar. Office-K is one of these tuning companies that gave the SLR McLaren a few minor modifications to enhance its overall appearance, according to a report from gtspirit.com. The Japan-based tuning company gave the SLR McLaren a glossy black finish. This can be considered better than the standard silver finish of many SLRs.
The modifications made by Office-K were limited as it provided a new set of gloss black ultra-light wheels from Carlsson. Roberuta also provided a new lifting system to the vehicle, which enhanced the appearance of the supercar.
Aside from these minor modifications, much of the SLR McLaren remained the same. This may still be considered a good thing for this sports light racing or SLR vehicle since it still comes with the same super-charged V8 engine featuring twin intercoolers, which allows it to accelerate from 0 to 62 mph within 3.8 seconds. The Mercedes-Benz SLR McLaren also features an electro-hydraulic braking system with lightweight ceramic brakes.