Giancarlo Perlas
December 18, 2013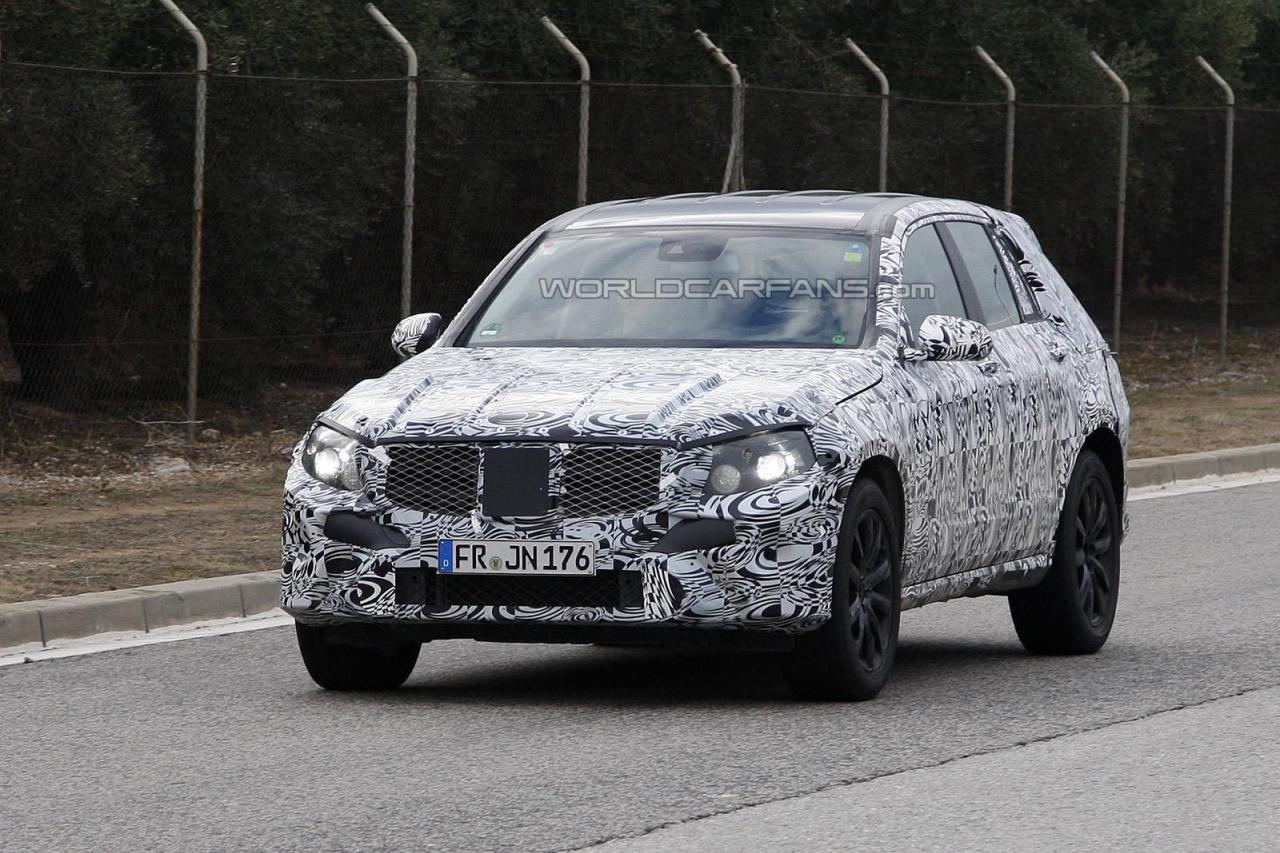 A new spy shot by WorldCarFans revealed a new Mercedes-Benz vehicle that could very well be the next-generation GLK.  The vehicle's large frame easily gives away its model.
Larger and More Sporty
A few months ago, Mercedes introduced the 2014 GLA which was also crossover. In order to be distinct from it, the Mercedes GLK spy shots show that it will carry with it a larger size. In addition, it revealed that the next-generation Mercedes auto will have a more stretched and wider wheelbase than its predecessor. The hood appears to be elongated and the axle seems to have been pushed forward as well to house the longer wheelbase.
The larger size gives the 2015 GLK more room in its interior and the frame looks to be more sporty than the current model. These factors may be its selling points to both young and old buyers alike.
Rumored Specs
The source said that the crossover borrows the foundation of the soon-to-be launched Mercedes C-Class. The article claimed that it will be offered as a right-hand drive to accommodate motorists in areas such as Japan, UK and Australia.
The report speculated as well that the Mercedes GLK will likely have 4-cylinder 1.8-liter turbocharged engine similar to the  GLK 250 or the GLK 350. It will possibly have an AMG version too.
2015 GLK Release
The 2015 GLK expected to be launched by the end of 2014. So, be sure to check out his site for more juicy updates later on as more of the crossovers camouflage will be shed off.
Mercedes GLK Spy Shots
For the meantime, feast your eyes on the next-gen Mercedes GLK spy shots caught by WorldCarFans: