Giancarlo Perlas
December 25, 2013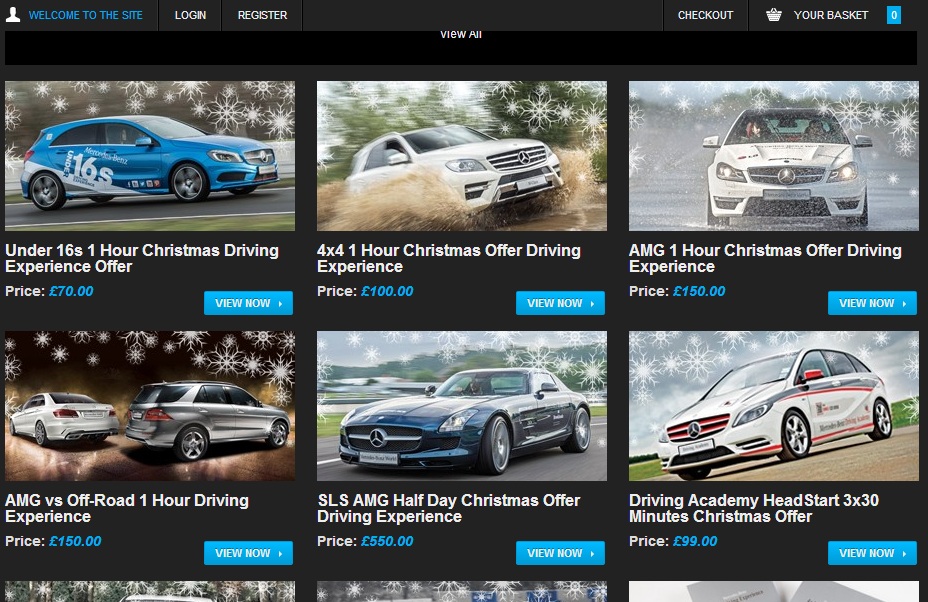 Post-Christmas shopping can really be a hassle, especially if you are pressured to make up for not being able to hand out your gift on time. But if you are looking for a perfect gift for a true Mercedes-Benz fan, you might want to check out what the company's official online store in the United Kingdom has to offer.
Currently, discounted Mercedes Driving Experience packages are offered by the website. Its Christmas offer will let you save up to £100 on select promos.
The Highlights of Mercedes Driving Experience Packages
Here are the highlights of the Mercedes Driving Experience packages that will let you in on absolute savings this Christmas:
The Mercedes SLS AMG Half-Day Driving Experience will let you save £100. The original price of the package which is £650 has been cut down to £550.
The AMG 1 Hour Driving Experience will offer you around £35 savings because its £185 tag has been reduced to £150.
The 4×4 1 Hour off-road Driving Experience will save you £20. Its original price is £120 but availing the promo will let you get it for only £100.
The Under 16s 1 Hour Driving Experience package has dropped from £80 to £70 which will let you save £10. This is an ideal post-Christmas gift for teens under 16 who are already tall enough (at least 1.5m) to drive the Mercedes A-Class.
There are plenty of other offers provided by the online shop of Mercedes-Benz UK for post-Christmas shoppers. For an additional fee, you can include a package that will let the driver film his or her driving experience or a Mercedes gift packaging that will surely surprise the recipient of your present.
Be reminded though that the driving promos only last up to December 31, 2013. Then, the redemption of the purchased Mercedes Driving Experience packages are only from January 1 to March 31, 2014.