Ryan Joseph Ramos
December 31, 2013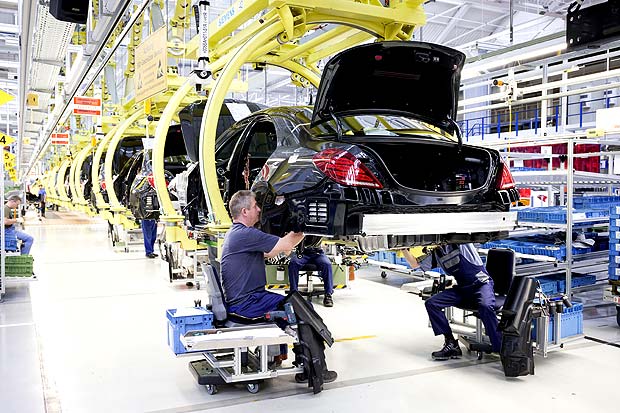 With practically every monthly sales report, we've been reporting record figures for Mercedes-Benz vehicles worldwide, and pending the official final tally for the year, the German automaker is likely headed for all-time high sales figures for 2013. That's not all; the company has also exceeded its production totals for the third straight year, with some 1.49 million units produced in its facilities around the globe.
The worldwide sales figures for the year should be around 1.4 million in total, and this has been achieved thanks to a combination of continued innovation as well as a renewed focus on the customer experience.
With model initiatives that brought forth the likes of the CLA-Class compact as well as the refreshed E-Class, and continued excellence from the flagship S-Class, Mercedes-Benz was able to improve its presence in the market.
In addition, the company launched the 'Mercedes-Benz 2020 – Best Customer Experience' strategy that put focus on sales and marketing from the standpoint of the customer. This way, the company can keep in step with emerging trends in terms of customer preferences, allowing the brand to approach people in the most efficient way as it gets its products out. Mercedes-Benz also restructured the company in recent months in order to improve its marketing and customer focus.
Of course, increased interest and demant for Mercedes-Benz vehicles meant increasing production capacity. That's exactly what Mercedes-Benz did, with big investments in certain facilities like the expanded Sindelfingen plant as well as in key partnerships such as the one with BAIC in China.
Speaking of China, Mercedes-Benz also made significant strides in the world's largest automotive market in 2013. With a total of 75 new dealerships in the Asian country and the timely introduction of new models, Mercedes-Benz was able to expand its presence and is on track to have 100 sales and service outlets across 70 cities in the country.