Ryan Joseph Ramos
December 4, 2013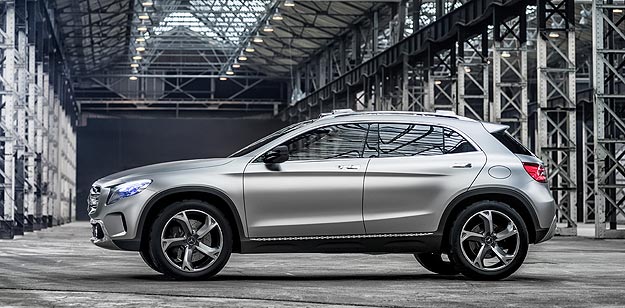 Production of the highly anticipated Mercedes-Benz GLA is in full swing, as the first completely assembled unit rolled off the automaker's Rastatt plant.
The GLA represents a significant part of the company's strategy in the coming years, as it is positioned in the all-important SUV segment, completing the range while growing Mercedes-Benz's own compact model lineup.
This new compact SUV is the fourth out of five fresh compact designs from Mercedes-Benz. It's the "next milestone" for the company's central Mercedes-Benz 2020 growth strategy, noted as such by Daimler AG Chairman and Mercedes-Benz Cars chief Dr Dieter Zetsche. By combining a compact model and an SUV, the automaker can nail a niche in the market in which there is very high demand.
Another way the combination comes into play is with the GLA's characteristics. It is designed to provide urban maneuverability, driving pleasure once it hits the open road, and a fusion of efficiency and dynamism.
The GLA would then seem to be the perfect addition to round out Mercedes-Benz's SUV line, which already includes the GLK, ML, GL, and G-Class units. The new lineup is instantly the widest and most versatile among premium automakers in Europe.
With production of the GLA at the Rastatt plant hitting full swing, pat of the production of the A-Class–which is being produced at Rastatt along with the B-Class–could be moved to a different hall in the plant. Still, the plant is already well-equipped to accommodate production of all three model lines. It is, after all, the center of competence for the production of compact cars within Mercedes-Benz's global production network.