Peter Parcon
December 26, 2013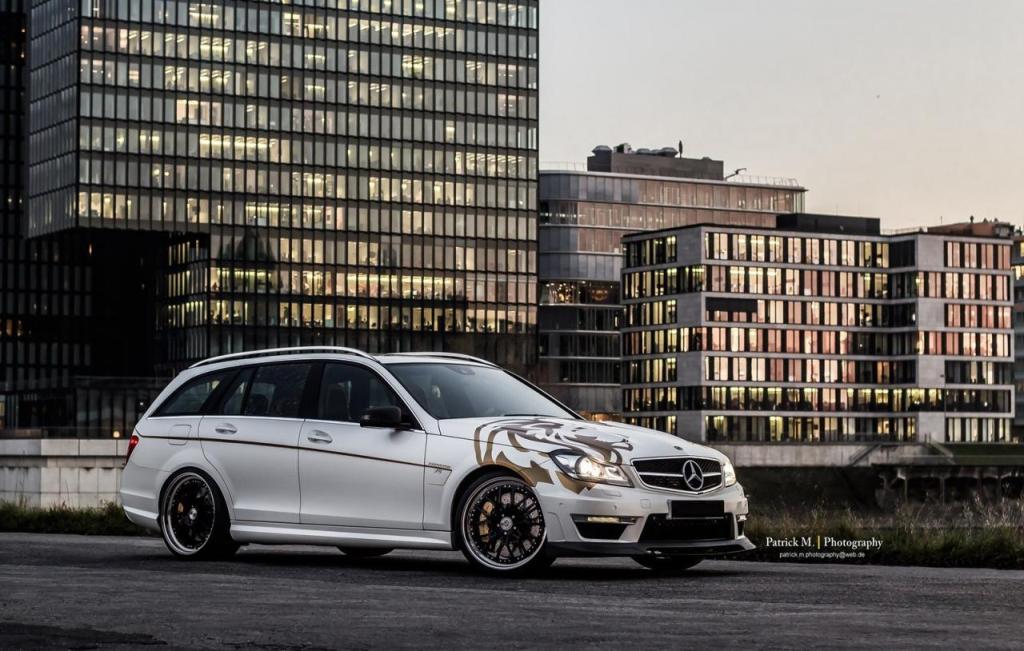 The Mercedes-Benz C63 AMG Estate was upgraded recently by Loewenstein Manufaktur at the Essen Motor Show 2013, according to a report from gtspirit.com. The tuning company based in Germany provided the luxury vehicle a Loewenstein LM63-700 Compressor kit, which is a compressor system designed to enhance performance.
The compressor kit is designed to work like an electronic air pressure control system. The vehicle was also provided with a stainless steel exhaust system featuring exhaust manifold with catalytic convertor pipes, performance module, and carbon fiber air induction system from Loewenstein. The forcible mechanical respiration allows the vehicle to produce 702HP (516kW) of power and torque of 883Nm (651 lb-ft) using its 6.3-liter V8 engine.
The Mercedes-Benz C63 AMG Estate was also fitted with an automatic limited slip differential in collaboration with Quaife. The sports brake system of Loewenstein was also installed into the vehicle.
The exterior of the Mercedes-Benz C63 AMG Estate was also enhanced using the carbon fiber kit of the company. The kit includes a front spoiler, mirrors as well as a diffuser at the rear. The matte carbon design complements the design of the exhaust end-pipe cover.
The vehicle also received single- and three-part alloys in nineteen- and twenty-inch rims. These rims ensure the vehicle maintains ideal surface contact. The special coilover kit was also provided to the vehicle in collaboration with ZF Sachs.
Aside from the exterior, the interior of the vehicle was also enhanced. The interior features a two-tone color theme that gives the steering wheel an Alcantara cover. In addition, decorative carbon stripes were also provided along with aluminum pedals and soft velour mats for the baggage compartment of the Mercedes-Benz C63 AMG Estate.