Ryan Joseph Ramos
December 20, 2013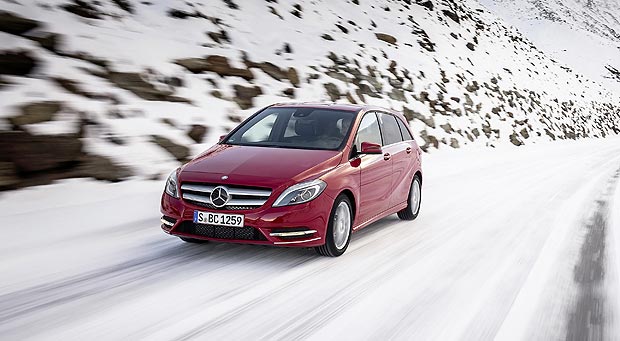 The Mercedes-Benz B-Class was launched back in 2005, and since then, more than a million units of the German automaker's pivotal compact MPV have been sold.
With that figure reached, it only serves to validate the German automaker's focus on rounding out its product line with a variety of efficient compact vehicles, while staying true to its heritage as a luxury car manufacturer.
Mercedes-Benz Cars board member in charge of marketing & sales Ola Källenius pointed out that the key attributes of the B-Class line, namely the "sporty design, impressive driving dynamics, and incomparable driving comfort," all serve to make the car appealing to both existing and prospective Mercedes-Benz customers.
In Germany, the B-Class is the leading compact MPV in the segment and is the company's biggest market for the vehicle. The second-biggest market for the B-Class? China.
There's one more very interesting statistic: some 30 percent of all B-Class buyers came from owning different vehicle brands. The B-Class also posts strong numbers when it comes to fleets; the Corporate Car of the Year 2013 award it got is proof of this.
Of course, the company certainly isn't resting on its laurels, especially after this new sales milestone for the proud B-Class. Mercedes-Benz has more in store for this compact vehicle line for next year, such as a couple of fresh alternative-drive tech ready to make a splash through the likes of the B 200 Natural Gas Drive and the B-Class Electric Drive.
The B 200 Natural Gas Drive is salted for a February debut in European markets, while the B-Class Electric Drive is scheduled to hit North America in Q2 next year.