Ryan Joseph Ramos
November 28, 2013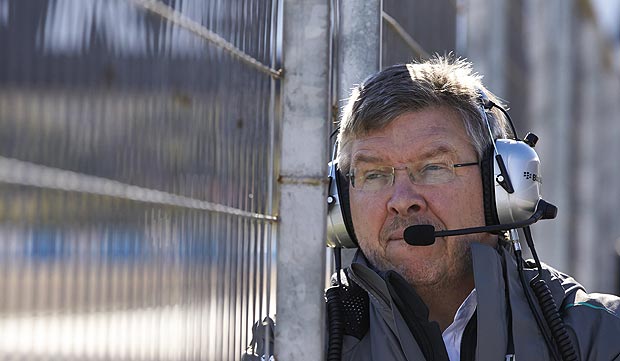 For a while now, the future of Ross Brawn as the team principal of the Mercedes AMG Petronas F1 team has been up in the air. However, the team has officially announced that Brawn will be stepping down from his post by December 31.
This formally sets into motion a transition of leadership roles to Executive Toto Wolff and Executive Technical Director Paddy Lowe, the latter moving from McLaren in the middle of this year.
Brawn talked of the right timing, which he said was the biggest consideration as far as his decision was concerned. Given the strength of the team's executive leadership, it's not so hard to see why Brawn thought this was the proper time to step down.
Top team execs thanked Brawn for all his work, which culminated in Mercedes clinching second overall in the 2013 F1 season. According to Mercedes AMG Petronas non-executive chairman Niki Lauda, there were 'long discussion' with Brawn about a continued role within team, but he added that there was no use holding Brawn back once he decided to leave.
Big change is coming to Formula One starting in 2014, and this management change within Mercedes should open up an exciting new era for the team. Most people expect the team to continue building on the momentum it has generated so far, and it looks like Lowe and Wolff are ready to step in and fill the void left by Brawn.
It's not going to be easy, though; new engine specs and continued challenges for the team (and for the sport as a whole) should keep team execs occupied.
One good thing, though, is that they still have Lewis Hamilton (fourth overall in drivers' championship) and Nico Rosberg (sixth place) to drive the team's 2014 cars. Hamilton worked closely with Lowe while at McLaren, so the transition is easier on that front.