Ryan Joseph Ramos
November 7, 2013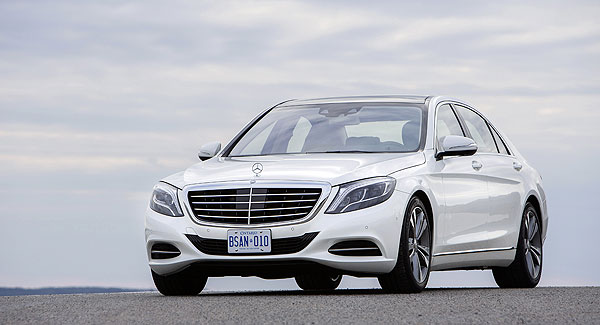 With Q4 now in full swing, Mercedes-Benz gets off to a hot start by posting record sales over the month of October with a total of 126,421 units shipped to customers. Apart from the all-time high figure, that accounts for a 15.3 per cent increase compared to October last year.
Year-to-date figures are at 1,189,059 units of passenger vehicles, which is also a record and is 10.7 per cent higher than the same 10-month period in 2012.
Ola Källenius, Mercedes-Benz Cars divisional board member in charge of Marketing & Sales, noted that the record October sales do indeed help the company's efforts for solid performance in Q4 2013, and added that the brand has also increased its market share.
The plan has been to grow overall sales for 2013, and with all these monthly records, Mercedes-Benz should be well on its way to achieving that goal. Increasing sales in key regions is definitely a part of that agenda, and that's something that the company was able to achieve in October.
Mercedes-Benz grew sales by 25.6 per cent in the NAFTA region, which includes a 25.4 spike in the US market. Europe sales grew 6.9 per cent, while Asia-Pacific sales increased considerably (19.9 per cent) driven by a 9.1 per cent sales growth in China accounting for over half of the 32,303 units sold in the region.
The only dent in the report is that smart sales continue to tumble, with a 3.5 per cent decline in October and a 6.3 per cent decline in year-to-date numbers. German sales also dropped 2.2 per cent for the month.
Compact car sales are really helping the sales figures go up, with the A-Class, B-Class, and CLA-Class accounting for 36,132 units, leading to a 72.7 per cent increase in compact vehicle sales.
E-Class sales also rose in October, with the 21,996 units shipped accounting for a 21.5 per cent increase from October 2012. Meanwhile, SUVs continue to perform really well for Mercedes-Benz, as sales figures for that segment have increased by 16.1 per cent.