Giancarlo Perlas
November 13, 2013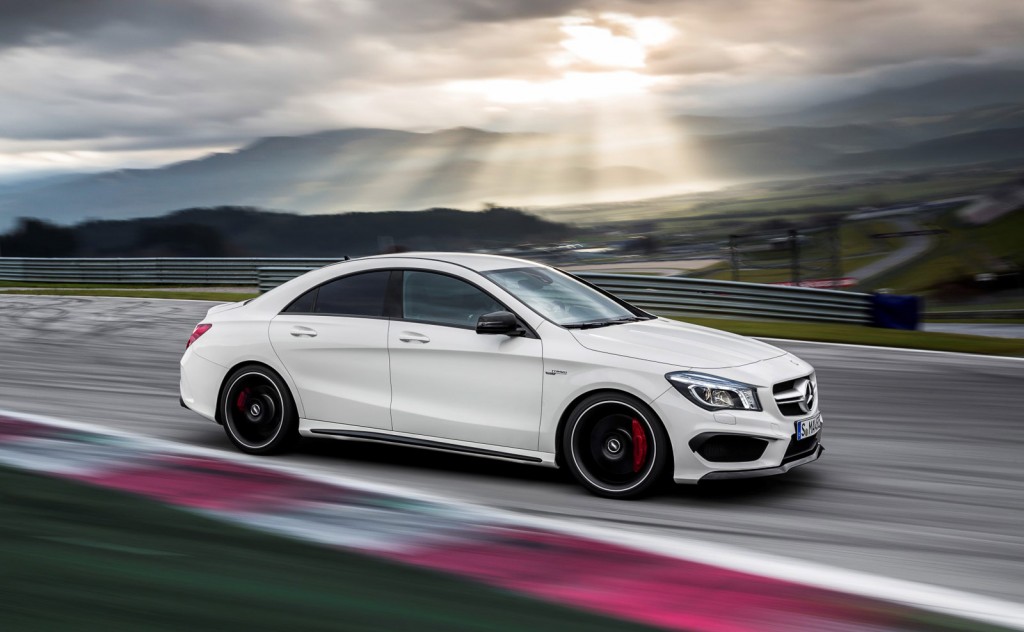 Motor Authority just released its Best Performance/Luxury Car to Buy 2014. The car chosen by the website is the 2014 Mercedes-Benz CLA 45 AMG.
However, the selection process did not come too easy on their part. According to the publication, the CLA45 AMG was pitted closely with the 2014 Porsche Cayman in the same category.
Next came a tough decision-making process because of the strong contenders on the Best Car to Buy 2014 list. In fact, aside from the Mercedes and Porsche, there were a total of eight cars in the selection process based on the report.
Among the other notable contenders were the 2014 Jaguar F-Type, 2014 Chevrolet Corvette Stingray, 2014 Audi RS 7.
Looking at the selection, you can pick anything without too much violent reaction from critics.
However, after a thorough testing, only the CLA45 and Cayman stood out among the rest in terms of performance.
Ultimately, the CLA45 was chosen to get the Best Car to Buy 2014 distinction.
What made the judges determine that it is "the one" is due to the masterful combination of its many aspects coupled with a relative-bargain price bracket.
Then, its function definitely made the others shy away from it. Its All-Wheel Drive feature added to its already awesome aspects, which makes it operable even in snow belt areas. There's also the fact that it possesses a better seating capacity in comparison to the others due to its four-seat and four-door features.
On top of the mentioned features is the comfort and style that it offers to users. Thus, it is quite possibly the best all-around and attainable everyday car that every car enthusiasts can look forward to and worthy of the Best Car to Buy 2014 award, said Motor Authority.
The report noted though that if a driver prefers pure or raw performance while giving away the comfort and capacity of the CLA45, the Cayman is an ideal choice.