Ryan Joseph Ramos
November 24, 2013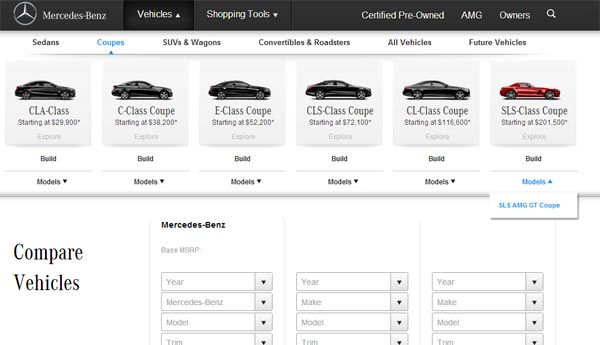 We live in tough times, no question about that. While things are looking up from a financial standpoint, economies still aren't all that stable. These days, it's even more important to carefully consider every aspect involved in a purchasing decision—particularly if you're out to buy something as pricey as a new car.
It's a good thing that we live in the information age, where fast broadband Internet rules and people can look up just about anything online even when they're on the go. For example, there are all these car comparison app variants, which can be accessed through web-based tools or via actual mobile apps for smartphones and tablet computers. Check out the comparison tool of MBUSA.
Using all these tools is important to truly get a feel for what you want in a vehicle, and eventually to find out which one suits your needs best. If you can get detailed information, from things like mileage and interior space to the colors you can choose from, then it will help you make a more informed decision. This way, there's a bigger chance that you'll end up with a car that you will truly be happy with.
Mercedes-Benz cars don't come cheap—they're branded as luxury vehicles, after all—but then, even the more mainstream brands cost a considerable sum as well. Don't hesitate to access any tool you can use to help you make the right purchase.