Muamer Hodzic
November 29, 2013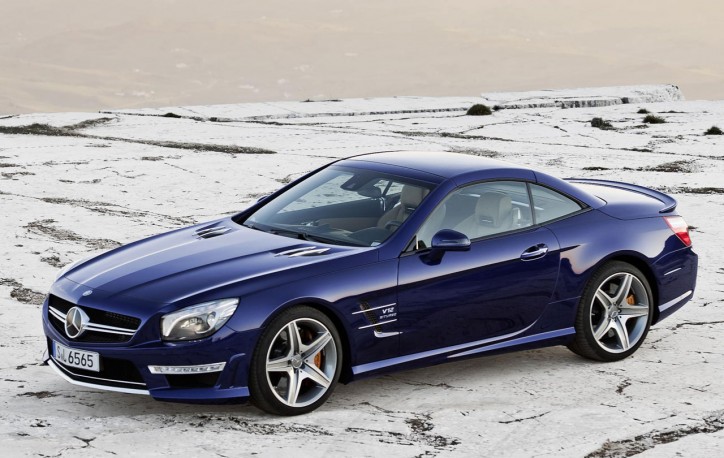 Withdraw £168,250 from your bank account and immediately sprint straight to your nearest Mercedes showroom – because the German motoring giant has created a lustrous monster you won't mind throwing obscene amounts of cash at.
Say hello to the Mercedes-Benz SL65 AMG.
Boasting a colossal 6.0-litre V12 and producing a riotous 630bhp, Mercedes' latest SL model is a slimmed down version of the SL63, but its weight reduction has done nothing to weaken the brawn beneath its bonnet.
In a world where muscular motors have ostensibly given way to geeky green golf buggies, it would take an ultra-deluxe and sexy monster to persuade most of us, not to mention devoted environmentalists, to part with £168k – but that's the real power of the SL65.
Since its inception, it has been synonymous with class and style (Frank Sinatra owned one, my good man!), but the 2013 version mixes this sophistication with a balls-out, foot-to-the-floor crudeness that any petrol head can't fail to fall in love with.
But how does it perform on the open road …?
Performance
Sticking a middle finger up to the conservationists, the SL65 comes kitted out with the real seal of a luxury vehicle – a V12 engine. Its hungry (for speed) and thirsty (for fuel), and its twin-turbocharged 6.0-litre engine roars out 621bhp and 738 pounds-feet of torque.
Tasty.
You'll find the SL65 takes you from zero-to-60mph in 3.9 seconds, with a grumble likely to send nearby animals scattering for cover. Handling is as precise as one would expect from a Merc, but not overly nimble, which is surprising considering its obvious athletic prowess.
When it comes to fuel economy, predictably, the SL is hardly the most cost-effective of motors. Officially, 14mpg is to be expected for city driving, with around 21mpg if you're on a motorway journey. However, if you're in a position to fork out over £160k for a car, fuel economy is likely the least of your worries.
In the cabin
Pour yourself in behind the wheel of the SL and you're confronted with a mixture of wood, leather, carbon and aluminium, all held together with Mercedes' unswerving commitment to the build quality of their cars.
Quite simply, this vehicle is exceptional, and you and your passenger (note the singular, there are no seats in the back) are well catered for with a decent amount of space as you tear along in your heated seats enjoying a well-earned back massage.
Technology-wise, the SL65 is at the top of its game with a glass panel roof that is actually a large LCD, which Mercedes call a Magic Sky Control. Simply touch a button and the whole roof blackens or becomes translucent to let more or less sun into the cabin. Additionally, the Air Scarf will blow a welcome gust of hot air onto your neck if you're cruising along with the roof down during colder periods.
Should you buy one?
Admittedly, it's a hell of a lot of money to shell out on a vehicle to get you from A to B and occasionally C – but you only live once, right? Be warned, though, given its substantial punch and the irrepressible urge to travel at breakneck speeds, the SL65 may leave you staring angrily at a nasty speeding fine …