Ryan Joseph Ramos
October 18, 2013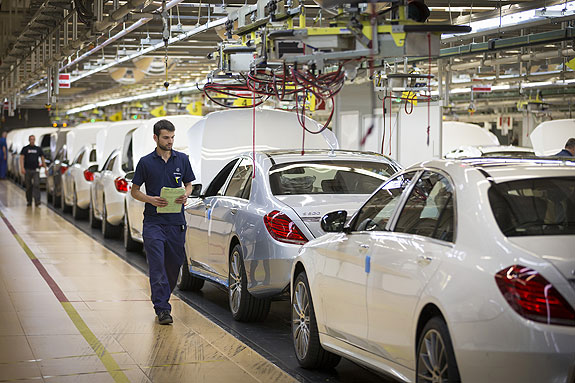 With the recent launch of the new Mercedes-Benz S-Class in the United States, the German automaker has now covered the top markets for this particular vehicle line. The 12-week period that covered the S-Class launch from Europe to China to the US makes it the fastest in the automaker's history, underscoring just how important it is for the company to get its prized product to market at the shortest time frame possible.
The S-Class was launched near the end of July in Europe, and the China launch followed sometime at the close of September. This week, the new S-Class was made available to the US market, completing the trifecta of key markets for this flagship vehicle line. China remains the biggest market for the S-Class, followed by the US.
The new S-Class is making headway in Germany and other European nations, as it has already managed to take the lead as far as new vehicle registrations are concerned. Top Mercedes-Benz execs cite the efficiency of the flagship, along with the superb design and cutting-edge technology found in the car as the sources of its appeal to customers.
With production jumpstarted in practically no time at Mercedes-Benz's Sindelfingen facility, the company was able to streamline the launch of the new S-Class. According to the company, some 30,000 orders for the flagship model have already been received.
Mercedes-Benz has invested a considerable sum into the plant in order to update the facilities and accommodate the new expected demand. Some €1 billion (around $1.37 billion) has been invested in Sindelfingen in 2013 alone.
That figure certainly compares well to the more than 65,000 total S-Class units delivered by Mercedes-Benz last year.