Ryan Joseph Ramos
October 2, 2013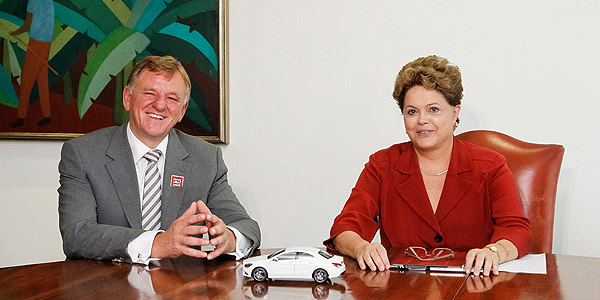 The Mercedes-Benz 2020 growth target is a lofty one, no matter the stature of the German automaker. However, with sustained growth so far this year and a number of initiatives already in place, reaching those goals is definitely possible.
The latest move to achieve those targets involves a new Mercedes-Benz Cars plant in Brazil, which was just announced by Daimler. The new facility, which is slated to be built in Iracemápolis, a São Paulo municipality, will be a production ground for the next-gen models of the Mercedes-Benz GLA and the C-Class line.
Units produced at the new plant are intended for sale within the local market.
The announcement of the new plan, according to Andreas Renschler, who is the board member in charge of production and procurement over at the cars and the vans divisions of Mercedes-Benz, is an affirmation of how important the Brazil market is for the brand's future. The new facility underscores the strategic value of the company's local production strategy and also highlights the automaker's global production expansion.
Brazil president Dilma Rousseff was present to jointly sign a framework contract with Renschler and Mercedes-Benz do Brasil / Daimler Latin America CEO Philipp Schiemer.
Annual production at the proposed plant is pegged at up to 20,000 units. More importantly, the facility will generate around a thousand new jobs for people in areas in the immediate vicinity of the Iracemapolis plant.
Suppliers will also likely get a bump up in terms of employment opportunities, with as much as 3,000 jobs potentially generated along the supply chain for the new Mercedes-Benz plant.