Ryan Joseph Ramos
October 10, 2013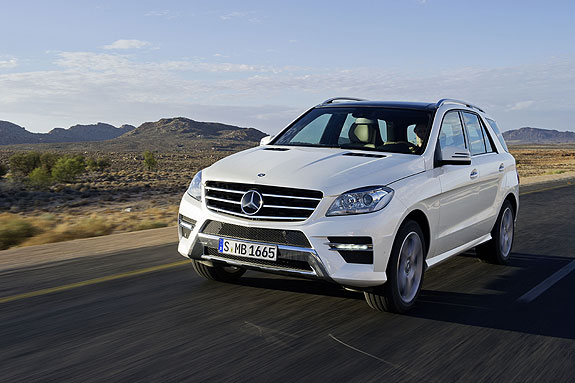 Stricter crash tests? No problem for the Mercedes-Benz M-Class. The 2014 model year of the premium SUV from the German automaker managed to snag the Top Safety Pick+ award in tougher tests overseen by the American Insurance Institute for Highway Safety.
This latest award is yet another feather in the cap of the highly acclaimed M-Class line, which also took home 5-star ratings last year from Euro New Car Assessment Programme (NCAP) and US NCAP safety tests. With that, the M-Class achieves a hat trick in terms of international safety evaluations.
One of the fresh additions to the IIHS crash test is the small-overlap test, which is basically a front-impact test designed to simulate impact when drivers swerve sideways yet do not manage to avoid contact with the oncoming vehicle. This part involves the vehicle moving at 64kph, featuring a 25-percent face contact ratio.
That, along with four other tests, comprise the IIHS crash test. Other elements of the test are frontal 40%, side impact, whiplash, and roof crush. In order to get the Top Safety Pick+ citation, vehicles must achieve a GOOD rating in the other tests and at least an ACCEPTABLE result for the newer small-overlap test.
According to Mercedes-Benz Cars Head of Passive Safety and Vehicle Functions Prof Dr Ing. Rodolfo Schöneburg, they are 'extremely pleased' at getting the award because  few vehicles are able to complete the safety hat-trick.
Real Life Safety is the mantra of Mercedes-Benz, a holistic concept that the automaker seeks to apply to each model so that they epitomize vehicle safety. It comes with a number of special equipment, including active safety systems and other assistance systems. Prospective buyers can also avail of optional safety and assistance systems.