Giancarlo Perlas
October 16, 2013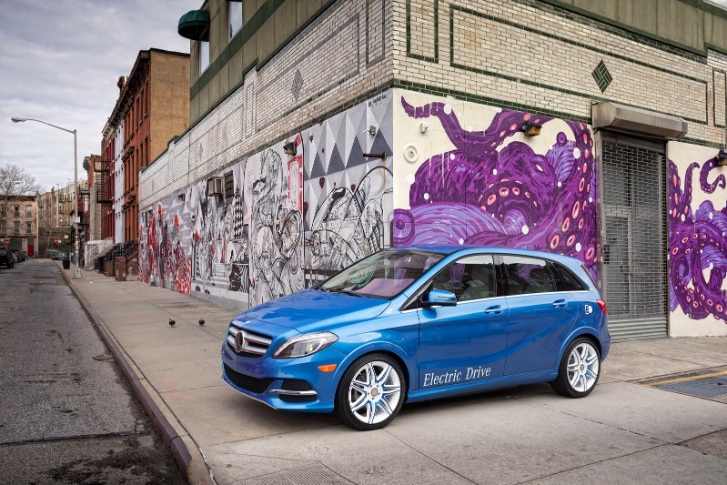 Thomas Weber, the current R&D chief of Daimler, is confident that the Mercedes-Benz B-Class Electric Drive will rise up against the upcoming BMW i3 which is set to go on sale next year according to a report from Automotive News Europe. In fact, he even added that the soon-to-be released car will beat the other battery-powered cars of today.
Longer Range
In the interview of Weber, he revealed that the battery-powered B-Class will have around five full-fledged car seats and no restraints on the trunk space.
He also bragged that the car will have a driving range of 200-kilometer. He further went to say that the stated 200km range can be achieved in its normal daily use. If this is the case, then it will definitely be more than the EV's we have today which are only limited from 80 to 100 miles based on separate news from Digital Trends.
The Daimler exec pointed out too that the charging time of the car's battery will only be three hours.
A Sports Car Feel in a Compact Car
On top of that, the car will have a max speed of 160kph with a 300Nm torque. Then, the acceleration of the coming EV from 0 to 100kmh is set to 7.9 seconds only. Weber said that this will surely provide a sports car feeling in a compact car. In a related report from Autoblog, it mentioned that the car is capable of delivering up to 134hp.
The Pricing
When asked about the price of the new B-Class Electric Drive, Weber said that it is not set yet. However, he explained that it will surely be at a competitive range.
Personal Comment
The B-Class Electric Drive is definite impressive based on the comments of Weber. It may not be near the specs of Tesla Model S, but looking at the features of the BMW i3 that have been revealed so far in several news sources, the upcoming electric B-Class of Mercedes will surely stand out against it.