Peter Parcon
September 3, 2013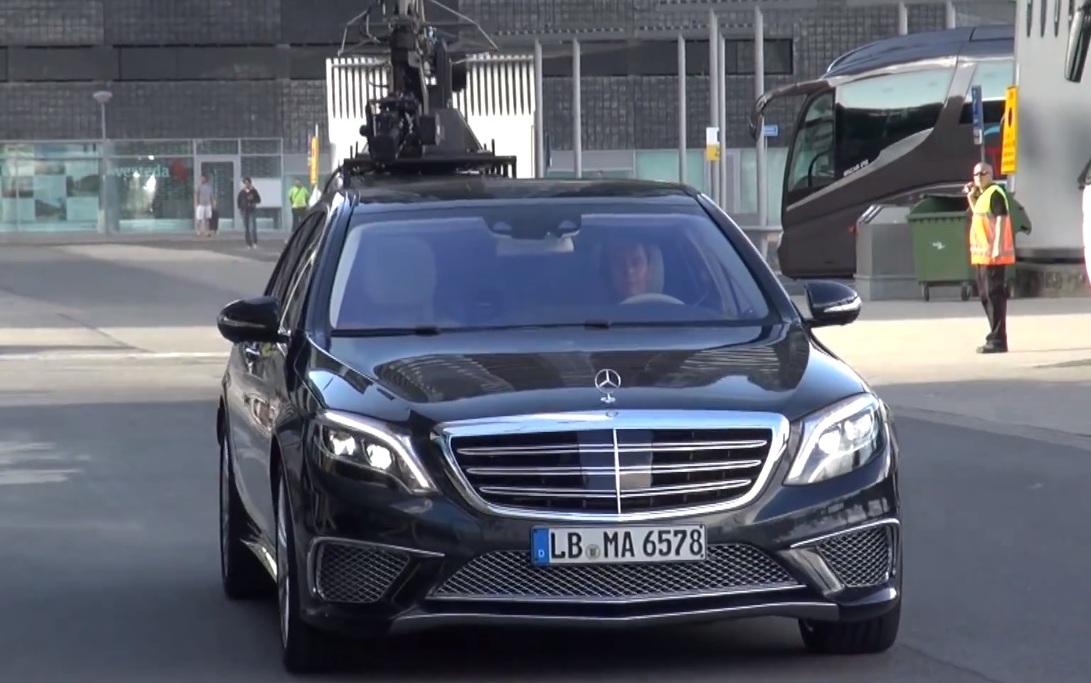 Although the 2014 Mercedes-Benz S65 AMG has yet to be officially unveiled by the luxury vehicle manufacturer, it was already spotted recently in Rotterdam, the Netherlands. The report from motorautority.com revealed that the latest flagship sedan of Mercedes-Benz was seen without any camouflage with the "S65 AMG" badge clearly seen on the lid of the trunk.
The V12 S-Class variant of AMG will be launched during the Los Angeles Auto Show that is scheduled to be held on November 20. Apparently, the vehicle was in a middle of an official commercial photo shoot when YouTube user Gnepiah recorded and uploaded the video of the vehicle on the vide-sharing website.
The Dutch city is the same place where the 2014 Maserati Ghibli, an upcoming sports sedan, was also spotted recently during another photo shoot.
The new Mercedes-Benz S65 AMG features chrome touches on the front grille and bumper along with glossy mesh on the intakes. It also comes with the V12 Biturbo badge on its front fenders and multi-spoke alloys. These features make it different from the current V8 variant of the vehicle.
The upcoming 2014 Mercedes-Benz S65 AMG will be powered by a 6.0L twin-turbocharged V12 engine. The engine is expected to offer a similar power output of the current model of the vehicle. The V8 engine of the latest S63 AMG model has a power output of 577HP, which allows the vehicle to accelerate from 0to 60 mph within 3.9 seconds. The top speed of the S63 AMG is 186 mph. However, the power output of the S65 AMG is expected to be 621HP or 44 more horsepower than the S63 AMG.
The vehicle is also expected to receive a number of AMG-specific upgrades including the 4MATIC all-wheel-drive system, weight-saving modifications, an IWC clock, and seven-speed automatic transmission.
These features will likely have AMG enthusiasts eagerly awaiting the official launch of the 2014 Mercedes-Benz S65 AMG this coming November in Los Angeles.