Ryan Joseph Ramos
September 6, 2013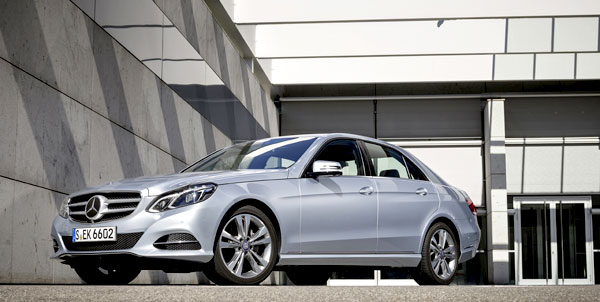 There's no slowing down Mercedes-Benz, it seems. The German automaker once again posted a record month in terms of sales, with last August accounting for its best-ever performance in that month. All in all, the company sold 108,417 units, which translates to an 18.7% increase compared to the same month last year.
That sales figure for August puts the year-to-date total to 916,644. That's a 9.3% growth compared to sales figures for the same period in 2012.
The biggest reason for the gain? That would be the new Mercedes-Benz E-Class, of which sales grew by 29.9 percent. In addition, the company continued to get solid sales from its go-to segments: SUVs and compacts.
Executive VP Dr. Joachim Schmidt was elated at yet another double-digit increase, and he affirmed the company's likelihood of meeting its growth targets over 2013's latter half. He also pointed toward the upcoming production of the GLA by year's end, which should offer yet another opportunity for growth.
Considerable sales figure increases in the NAFTA region (+20.5%) and in Europe (+12%) definitely helped spur the record month's performance. In the USA alone, the automaker sold a total of 24,761 units in August, representing a 20.5% increase from August last year.
Home turf growth also helped a lot; in Germany, the brand sold 21,376 units for the month. The 11.5% growth might seem modest, but that's still a notable increase, especially considering that election fever there is in full swing.
The only part of the business to take a hit in August was smart, down 5.2% with only 5,710 units sold in the month. Year-to-date figures are also down 6.2% (65,256 units from the start of the year). Let's see if the upcoming smart fourjoy has what it takes to breathe new life into the brand's sales figures once it hits dealerships in 2014.