Ryan Joseph Ramos
September 10, 2013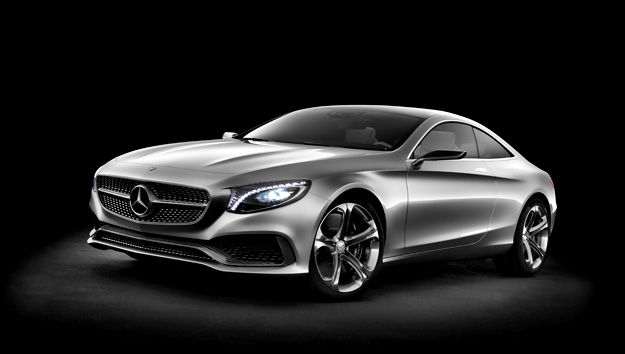 The S-Class represents the pinnacle of the Mercedes-Benz product line, and few can compare to that marvel of modern automotive technology. So it's an even more incredible feat when you get to top that, even if it is just a concept that showcases what the future holds for the flagship model. That's just what Mercedes-Benz did when it presented the Concept S-Class Coupe at the Frankfurt Motor Show.
With a healthy mix of "tradition and emotion," this future S-Class is a promise of things to come from Mercedes-Benz. A sensual design, dynamic flowing lines for the interior and exterior elements, performance characteristic of the S-Class, and the kind of technology that's only present in this product line – all of that's in the Concept S-Class Coupe.
The concept is equipped with no less than a V8 Biturbo engine, with complementary Intelligent Drive tech, camera eyes, and more new stuff like '6D vision', ROAD SURFACE SCAN, and MAGIC BODY CONTROL, among others. Just your typical high-end S-Class tech suite.
According to the German automaker, much focus was given to provide the Concept with a fresh style while still retaining the Mercedes-Benz character, and the S-Class character as well in particular, which in our opinion is very much evident in the sleek yet firm lines on this vehicle's design.
Exterior elements include powerdomes, a long bonnet, strong wheel arches for the 21-inchers, and a broad rear. As expected, there are also full-LED headlamps complemented by a diamond-like appearance.
Sculpted, flowing lines characterize the interior, which you'll no doubt see via the Gallery below. Of particular note is the instrument panel's design, reminiscent of a wave, and it integrates in a seamless manner into the doors. Basically, there are lots of natural, dynamic lines on the interior to provide emotion and movement within.
With the concept, top Mercedes-Benz officials hope to build upon the success of the current S-Class line, particularly the new Saloon variant that's been warmly received by the fans and customers.
Anyway, here are the press shots of the Concept S-Class Coupe. Enjoy!