Muamer Hodzic
September 16, 2013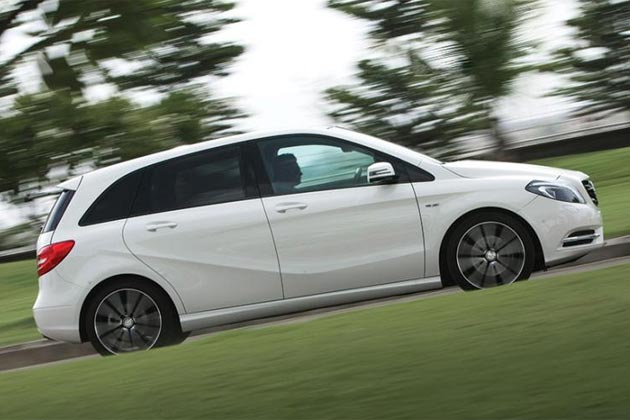 Though some people buy their Mercedes B-Class for its excellent safety record, family orientated interior and spacious boot, there is of course another reason to buy one, and that's to take it on a road trip.
Although the back end of summer and beginning of autumn offers relatively little reason to embark on a road trip across Europe, there is of course Okterberfest. And Oktoberfest is one amongst many very good reasons to go on a road trip.
After all, if you're travelling from the likes of London, it's only 570 miles away.
With that in mind however, what precautions or modifications do you have to take before heading off to Munich (or any other long distance location) with your B-Class?
Add a little power to your engine
Though the B-class is well known for its generous space and excellent safety record, a minor pitfall is that the engine is particularly underpowered. The good news however, is that you can remap your engine ECU, so that it releases more power (usually around 20 – 30%) and torque (usually around 20 – 40%).
This can be done to your individual requirement and in fact, if engine efficiency is something that is important to you, you can actually remap the ECU so that your car becomes more economic – something that could save you lots of money at the pumps.
Invest in quality winter tyres
Although we're not quite into the winter season yet, things can get a little cool as we head into October, so any precaution for cold weather is important. Not only will winter tyres increase your road grip in low temperatures, but as before, they can also help your fuel consumption.
Though some people are put off about buying new tyres for their cars, specialist companies are available on the internet that provide quality, cheap tyres and some of them, such as Tyres on the Drive, can even come to your home and install them on your drive.
If you need to know whether or not you really need to change the depth of your tyres, all UK tyres need to have a tread depth of 1.6mm. In Germany however, the minimum tread depth is 3mm, so check before you leave.
Check your fluids
Besides the large jobs, it is also important to check your engine oil and transmission fluid. For engine oil, check when the engine is cold and gauge how much you have by using the dipstick.
As for the transmission fluid, you can do this by checking the Mercedes car manual instructions, though if you are towing a caravan, remember to check the transmission levels regularly as added weight puts extra pressure on your transmission.