Ryan Joseph Ramos
August 3, 2013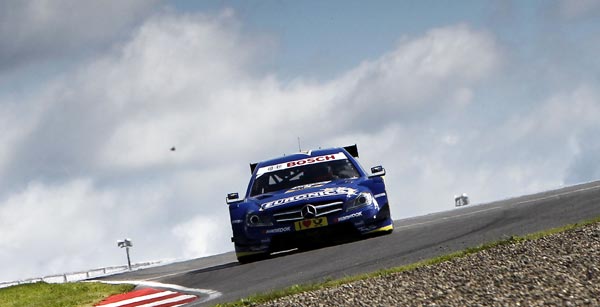 P7 on the grid–that's the best that the Mercedes-Benz team could manage during the first DTM qualifying session in Russia. However abruptly the session ended, the Mercedes-Benz cars just couldn't quite push the pace because of a number of reasons, although the constructor did manage to place four drivers in the top 10.
The session was halted after Q3 because there was a flying ban over Moscow airspace because of Russian president Vladimir Putin's flight. This meant that the rescue helicopter for the DTM event couldn't take off, and thus, Q4 could not commence and the classification had to be made based on the order after Q3.
"The car didn't feel too bad, but I don't think we were able to squeeze all that we could out of it," said Paffett, who secured the seventh spot on the starting grid. He added that despite doing everything he can to pus hard, that was really the best result during a tough qualifying.
Promising junior driver Pascal Wehrlein qualified in P8, followed by Daniel Juncadella in P9 and Christian Vietoris in P10. Robert Wickens finds himself all the way back at P18, but Roberto Merhi had an even worse stint. He eventually found himself off the track and will start at P22.
It's going to be tough leapfrogging the other cars in front, especially on a totally new track. A solid duo of Audis are in the front row, with Mike Rockenfeller in pole position alongside Mattias Ekstrom in P2. We'll see what the drivers can do tomorrow.