Peter Parcon
August 1, 2013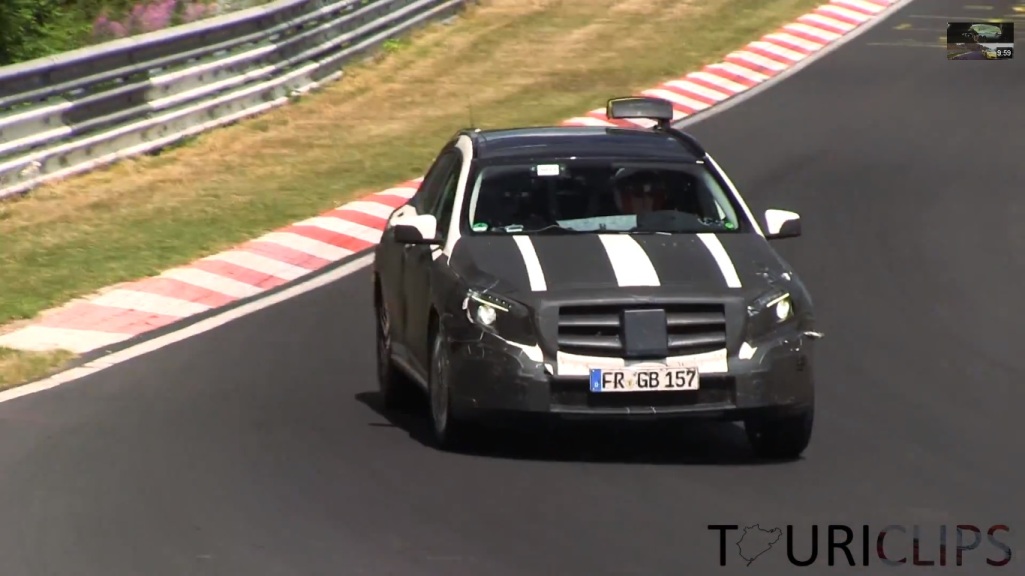 A Mercedes-Benz GLA prototype was spotted being tested recently Nürburgring. However, the taxi sign mounted on the roof of the vehicle attracted the attention of industry watchers. It may be possible for the German automaker to be developing another vehicle for commercial use.
Numerous A-Class crossovers have been spotted being tested in the past. However, this is the first time one was spotted sporting a taxi sign.
If the GLA is sold for commercial uses, it may feature a diesel engine and front-wheel drive layout. High fuel efficiency, low maintenance expenses and low emission levels are also necessary for commercial vehicles.
The Mercedes-Benz GLA is set to be launched During the Frankfurt Motor Show in September. It will feature a two-bar grille, bulging rear fenders, and spoilers on its tailgate. A GLA 45 AMG model is also set to be offered by the company that will feature a 2.0L four-cylinder gasoline engine.