Peter Parcon
August 18, 2013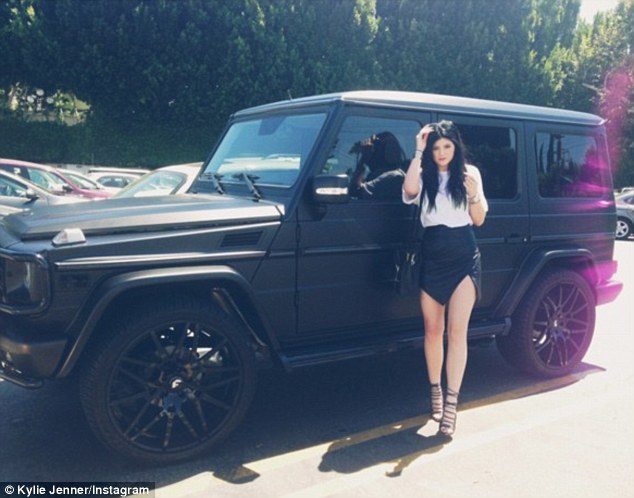 A recent report from dailymail.co.uk showed Kylie Jenner taking a brand-new Mercedes-Benz G-Class SUV for a spin. The youngster received the $125,000 SUV for her sixteenth birthday.
Initially, Kourtney Kardashian tagged along, which was marked through Instagram. Kourtney also tweeted that her younger sister is already a licensed driver. Rob Kardashian also tweeted that his little sister passed the driver's exam.
She later showed confidence as she drove along the highways without any older member of the family accompanying her.
Teenagers are allowed to become licensed drivers when they reach 16 years old in California, and it appears that the youngest member of the family has taken the road right after she got her license. Earlier, Kylie Jenner shared a picture of the Mercedes-Benz G-Class SUV prior to undergoing detailing work. Spin Imaging handled the detailing work on the SUV of Kylie.
Kylie has been using a learner's permit for the past six months while driving. However, she was elated after she received her professional driver's license.
Nearly all members of the family sent birthday greetings to the sixteen-year-old over the weekend.
Although Kim Kardashian did not join the birthday party of her younger sister in Malibu, she posted images of the Kylie and Kendall when they were still young girls. She also posted a recent picture of the two teenagers in a similar pose as the older picture. Kim also tweeted her birthday greetings for her younger sister to her millions of followers.
On the other hand, Khloe Kardashian also posted her birthday message for her younger sister together with an image showing the two posing with pouty lips. She also posted six other pictures of herself posing with Kylie.
A picture was also posted showing Kylie Jenner posing beside her Mercedes-Benz G-Class SUV with the caption, "Me & my baby" on Instagram.