Ryan Joseph Ramos
August 6, 2013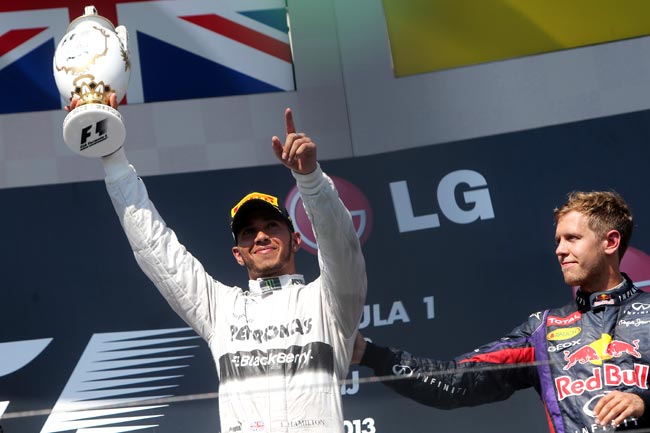 It's amazing what a race win can do for a driver's confidence. Just take Lewis Hamilton, who only recently managed to win his first race as a member of the Mercedes AMG Petronas F1 team. It took Hamilton 10 races to get that first win after leaving McLaren-Mercedes, finally getting the proverbial monkey off his back at the Hungaroring on July 28.
Now, at the summer break and the midway point of the F1 season, Hamilton will be sacrificing his vacation time despite a well-earned rest. The Brit, who has managed four pole positions in the first ten races of 2013, is scheduled to continue training for the remaining nine races.
In addition, the 2008 F1 champion believes that he now has a car capable of getting 10 wins in a year. When comparing his F1 W04 to his McLaren ride last year, he said he just didn't feel like last year's car could have won 10 races. After all, 10 is the number of wins that Hamilton's father said that his son needed to take the drivers championship in 2012.
With the improvements to the new car and some new-found confidence in the team's tire strategy, Hamilton believes that he, and the team as well, can still come out on top.
The 28-year-old also noted that he probably owed former McLaren teammate Jenson Button a beer for holding up the man currently in first among the drivers, Red Bull's Sebastian Vettel. With Button between Hamilton and Vettel at the Hungaroring, Hamilton was able to build up a cushion.
Another thing that adds to Hamilton's confidence is the second half of the schedule, which features tracks that he believes suits him. Coupled with more improvements to the car and to the setups the team employs, the win last weekend could be the turning point.