Ryan Joseph Ramos
July 23, 2013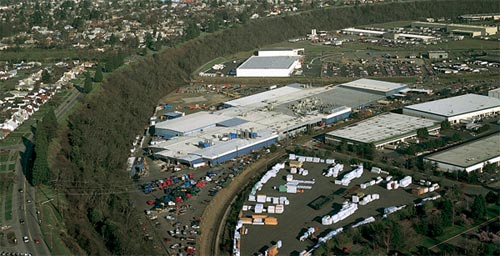 Workers at Daimler Trucks North America's Portland, Oregon manufacturing site have ended a nearly month-long strike over wage increases.
The strike, started last July 1, involves 725 union workers employed at the truck manufacturer's Swan Island plant. The workers were looking for a $1.95 increase on what is averaged as $23.33 per-hour rate. Daimler's initial offer, on the other hand, was for an additional $1.30 per hour.
According to The Oregonian, the new contract terms, which will encompass a 40-month period, included an increase of $1.55 on the hourly wage. The new agreement was ratified on Saturday and Monday by two union locals: the International Association of Machinists & Aerospace Workers Local 1005 and the International Union of Painters and Allied Trades Local 1094.
Daimler Trucks North America manufactures trucks under a variety of brands, including Detroit, FreightLiner, and Western Star. The Swan Island plant churns out as many as 30 units each day.
The company expressed through spokesman Dave Giroux its delight at the resolution to the workers' strike. The employees were expected back at the plant for their shifts as early as 6:15 am Tuesday.