Peter Parcon
July 30, 2013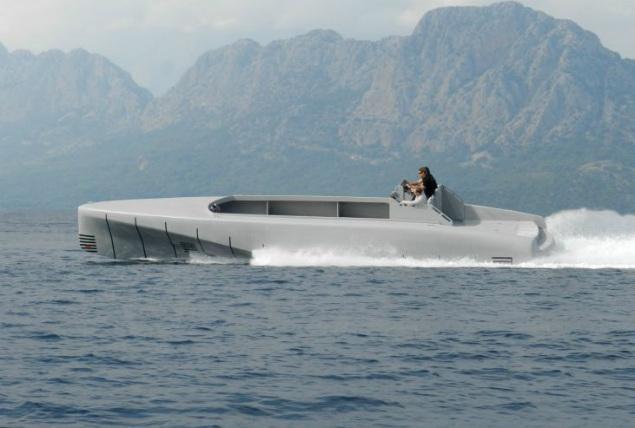 A fourteen-meter luxury yacht is set to be launched by Mercedes-Benz in September during the Monaco Yacht Show. The Silver Arrows Granturismo offers similar design features as the luxury cars of the German company.
The design expertise of Mercedes-Benz was requested by Silver Arrow Marine to provide the concept for the luxury yacht. The team from Mercedes-Benz drew inspiration from the auto industry to give the yacht a sophisticated and futuristic appearance. To evaluate handling and maneuverability, sea trials were conducted for the luxury yacht.
Creating the final design took twelve months to complete, which resulted to a modern and stylish concept that is reminiscent of the GT roadsters of the company.
Ron Gibbs, president of Silver Arrows Marine, called the design a blueprint for a first-class motor yacht. The Silver Arrows Granturismo design includes a cabin and a pool with terrace. The materials and curves of the hull bring to mind a luxury vehicle instead of a yacht.
The full details of the Silver Arrows Granturismo are expected to be revealed during the Monaco Yacht Show in September.