Giancarlo Perlas
July 3, 2013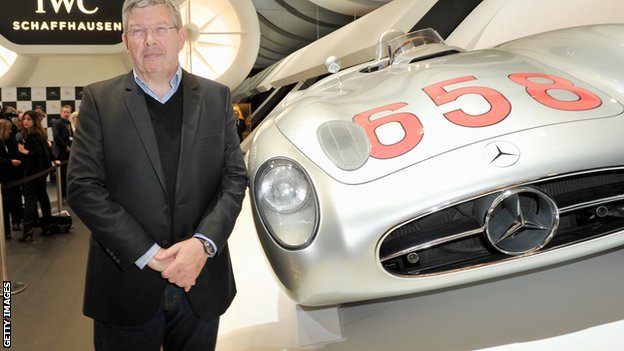 Paddy Lowe's entry to Mercedes-Benz team came with rumors that he will be replacing Ross Brawn as the principal. In fact, this has been going on since news leaked that he will be jumping to the team.
However, a recent interview of BBC Sport to Brawn revealed that the current team principal of the team is there to stay. Brawn stated that the team is in its top shape for next year so he surely "wouldn't want to miss all the fun".
Another reason why Brawn wanted to stay is the new regulations that will be implemented on 2014 which will feature turbo engines with extensive energy recovery said the report.
Brawn to Honda
The source said that Brawn is being lured by Honda to take charge of its F1 program. But there is no official confirmation of the rumors yet so it remains to be seen.
Lowe's Role
In the same report, it said that Lowe is definitely taking the helm in the near future. It added that discussions are being made right now as to how Brawn will be utilized on another role. But Mercedes is careful not to force Brawn out from his current position just yet.