Ryan Joseph Ramos
July 5, 2013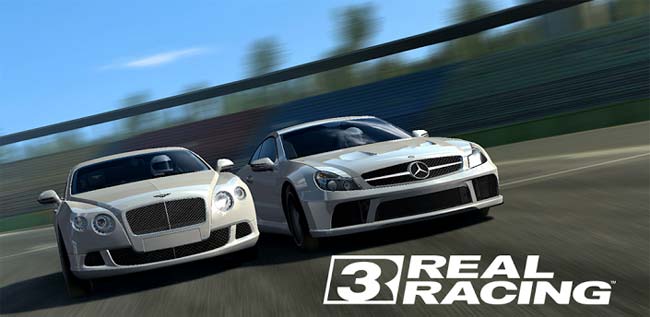 Real Racing 3 is one of the top mobile-platform racing games, and it just got better with the recently rolled-out Prestige Update featuring a range of new cars from Mercedes-Benz as well as Bentley.
The Mercedes-Benz SLS AMG GT3 features heavily in promotional videos for the update, and the new cars should help entice those who haven't downloaded the game yet. The two new automakers add to those already in the game, like Chevrolet, McLaren, BMW, Lamborghini, and Porsche.
The game is available for Android and iOS devices, and it is under the freemium model.  The freemium model actually was a primary source of negative feedback on the game early on, but the developers are clearly trying to make it up to players with constant updates and additions. Plus, the graphics of the game are still among the best on mobile.
Apart from the new vehicles, there are also new races, improved graphics, and a redesigned user interface that should keep things fresh for existing players, while offering added incentive for those who are just about to jump into the game.
There's a new Time Trial mode, plus some new bonuses like R$ bonuses on the first race of a new day and on consecutive playing days and a Clean Race Bonus. In addition, there's a new progression systems for unlocking new vehicles and events over the career mode.
The update, while featuring new stuff for players, has so far been criticized for the considerably modified difficulty and for the lower payout for events.
Check out a promo video for the Real Racing 3 Prestige Update below:
[Image Credit: Real Racing 3 on Google Play]