Ryan Joseph Ramos
July 24, 2013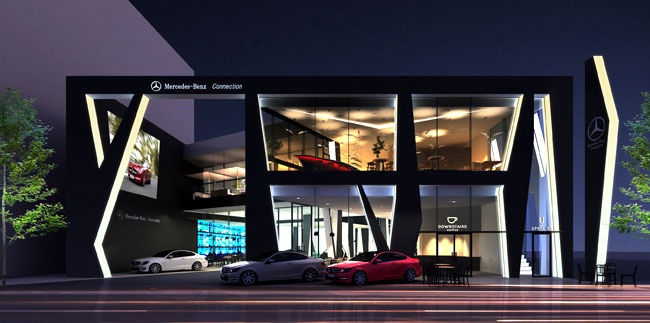 Mercedes-Benz has some of the most impressive dealerships around, and the German automaker even came out first in a customer satisfaction survey conducted in the US. However, the brand is aiming to take that experience to the next level with its Mercedes-Benz 2020 sales and marketing strategy.
According to Mercedes-Benz, it is putting a premium not only in growing its product line, but also adapting to the ever-changing needs of customers. That's why Dr. Joachim Schmidt, EVP of Sales and Marketing at Mercedes-Benz Cars, took point at the Mercedes-Benz Brand Laboratory near Stuttgart to present its sales and marketing strategy key points to outline the company's new approaches.
"The paths to Mercedes-Benz are as varied as the personal preferences of customers," said Dr. Schmidt. "Among other aspects we are therefore making contact with the brand even more attractive, especially for new, modern target groups."
He added the addition of digital elements and new dealer network solutions to ensure the best customer experience through the brand. The strategy also involves the use of both temporary and stationary formats. Temporary formats include Mercedes-Benz mobile pop-up stores in key markets.
Stationary inner-city formats are also being expanded. There are some 20 outlets in various cities from Berlin to New York to Tokyo, and Mercedes-Benz plans to more than double that number by 2020.
The digital focus touches on social networks and online interaction, including expanding the reach of its Facebook strategy. New and improved online stores will also be added in the future, like the Mercedes-Benz Connection Online that's set to be launched within 2013 that will complement Hamburg and Warsaw/Poland sales and service outlets.