Ryan Joseph Ramos
July 19, 2013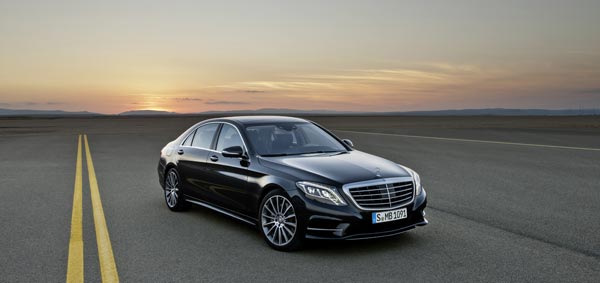 The Mercedes-Benz S-Class has always represented the pinnacle of automotive technology for the German luxury automaker, and now the new models will be hitting German dealerships with the aim of being touted the best car in the world. Starting on July 20, people can check out the new S-Class models to see what's new.
"The S-Class is the technological spearhead not only of Mercedes-Benz but of automotive development per se," said Dr. Joachim Schmidt, Mercedes-Benz Board of Management member in charge of Sales and Marketing. "And has been for decades."
Three key aspects are focused on in the new S-Class. There's 'Intelligent Drive', 'Efficient Technology', and 'The Essence of Luxury'.
Intelligent Drive represents the fusion of comfort and safety, as represented by new safety and assistance systems. Efficient Technology refers to various measures and technologies used to make the car more efficient. These measures include using only LEDs for the lights, new aerodynamic improvements, and improved fuel efficiency. The Essence of Luxury is all about making every element of the car with great care, attention to detail, and quality.
The four models of the flagship Mercedes-Benz line include the S 400 HYBRID, S 500, S 350 BlueTEC, and the S 300 BlueTEC HYBRID. All of these top out at 250kph, save for the S 300 that has a 240kph top speed.