Ryan Joseph Ramos
July 26, 2013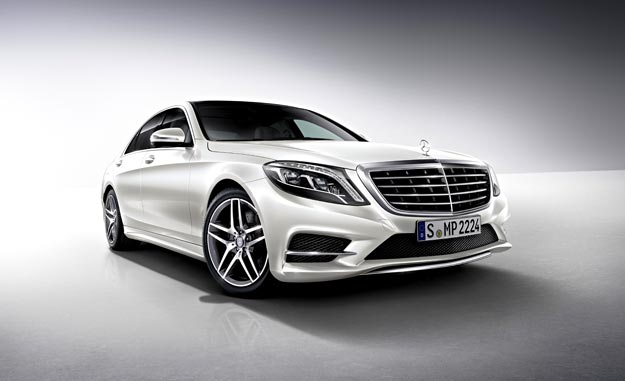 Now that there's a new Mercedes-Benz S-Class, we knew it wouldn't be long before the German automaker provided its flagship with genuine accessories that perfectly go with it. Mercedes-Benz has unveiled the new Genuine Accessories lineup and Mercedes-Benz Collection of products tailor-fit for the new S-Class.
With the Genuine Accessories range, prospective new S-Class buyers can choose from a variety of add-ons to make sure that their new car fits their particular preferences and style. There are numerous light-alloy wheel options available, including some high-sheen variants.
For additional accents, there's a white illuminated door sill panel or a rear spoiler. The latter features easy fitting onto the vehicle, and it doesn't need to be registered in the vehicle documents.
AMG-branded Genuine Accessories are also available, and these include some styling elements for the car's body.
There's also the optional fragrancing system that makes its debut on the new S-Class. It features four scents: freeside mood, nightlife mood, downtown mood, and sports mood.
As for complementary products, Mercedes-Benz also has some available to aid people doing their business, whether in their cars or in their respective offices. Products like wool cushions, tissue boxes, blankets, mouse pads, pen quivers, picture frames, and even a desk mat come with Mercedes-Benz branding and are done in the same elegant style as the S-Class.
There's even a LAMY 2000 piston fountain pen, an exclusive from the German writing instrument maker. It's a limited-edition variant, with only 1000 units available.