Emmanuel P
July 4, 2013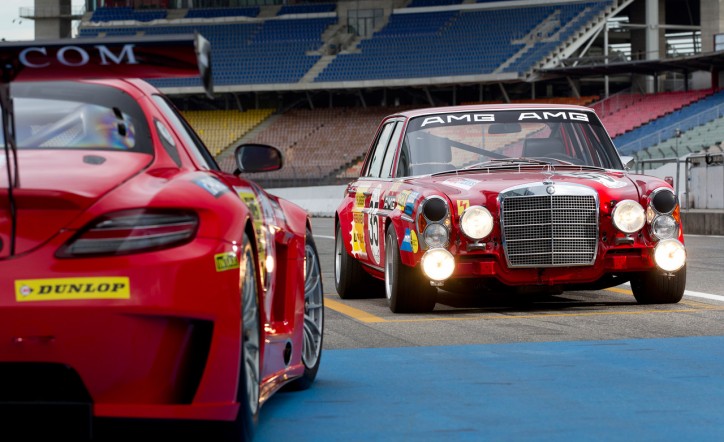 With stunning mountains as a backdrop, Mercedes will, for the fourth time, be joining the Silvretta Classic and E-Auto Rallye. Set in the Montafon valley in Austria, the event will be held from July 4-7. The Silvretta event is an Alpine rally which features stages that have uphill gradients of 17 percent and downhill sprints of up to 15 percent. Add to that the winding roads that are typical of mountain passes and you can see that only well-developed cars can tackle the course.
This weekend's event is actually divided into two, one where electric cars are featured and the other showcasing  classic cars. In both events, Mercedes-Benz has ensured that it is well represented. In the electric car category, Mercedes has entered two Mercedes-Benz SLS AMG Coupé Electric Drives. No prizes for guessing which cars will be the favored winners for that category. Brabus is also entering a pair of electric smart cars in the same category.
In the classic division, no less than six Mercedes cars will be taking part. These will be a Mercedes-Benz SSK, 300 SLS, 300 SL Roadster, 300 SEL 6.3, 300 SEL 6.8 AMG and a 450 SEL 6.9.  Mercedes-AMG brand ambassador Karl Wendlinger, who is driving in the event says, "Driving a legend  through the mountains of my native land makes my racing driver's heart jump for joy."  Wendlinger will be driving a 300 SEL 6.8 AMG race touring car, affectionately known as the "Red Sow".