Ryan Joseph Ramos
July 9, 2013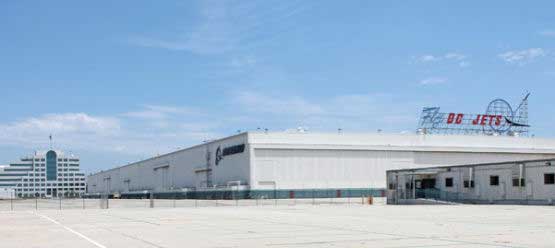 Mercedes-Benz USA has just leased a 1.1-million square-foot Long Beach facility that used to be a place where Boeing 717 planes were manufactured.
Terms of the lease were left undisclosed, as are the plans of MBUSA for the site. The only comments made on the facility was that it would get some measure of an overhaul and that the development would be more on the long-term. The company is expected to move in sometime during Q1 2014.
Long Beach mayor Bob Foster expressed delight in the luxury automaker choosing the California city, and also said that the new facility will "complement the Douglas Park development underway across the street."
The SARES-REGIS Group owns the land, with the site coming at around 52.2 acres. In addition, the group also owns the Douglas Park development, which is named Pacific Pointe.
The former Boeing site was left vacant back in 2006, and the facility was built back in the 1950s.
"It is a very unique property based on its size and location," noted Brian DeRevere, who is among the duo representing the property via real-etate firm CBRE. He noted proximity to key infrastructure such as the Long Beach Airport, the San Diego freeway, and ports.