Ryan Joseph Ramos
July 3, 2013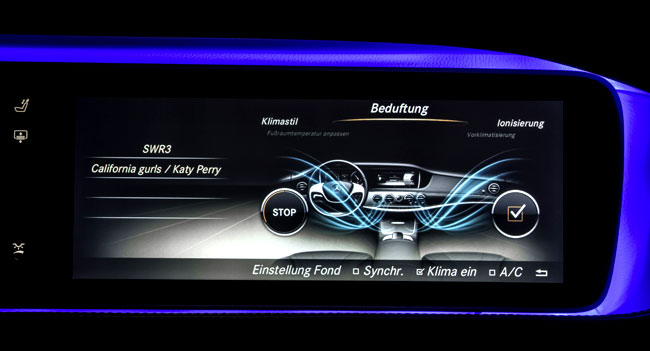 The promotion for the new Mercedes-Benz S-Class continues at the Mercedes-Benz Fashion Week Berlin Spring/Summer 2014, with the top-of-the-line vehicle range getting no less than four exclusive, upscale fragrances created in tandem with well-known perfumer Marc vom Ende.
These fragrances aren't applied to a person's body. Instead, they're intended for use in the interior of  S-Class vehicles. With the Mercedes-Benz fragrancing system, a car's interior can be tailor-made to the individual's preferences, with considerations for the interior's color, material, and design.
This new innovative feature makes the S-Class the first car to have an active and individually adjustable interior fragrance.
According to Mercedes-Benz, the molecules of the fragrances are designed such that they won't deposit on clothing or on other fabric surfaces. This way, people can enjoy the fragrance inside the car without having to worry about the smell sticking onto their clothes or skin.
The four fragrances are 'Downtown Mood', 'Nightlife Mood', 'Freeside Mood', and 'Sports Mood'. They will be presented at Fashion Week Berlin until July 5, with Sabine Engelhardt in charge of the presentation. Engelhardt is a Daimler futurologist and fragrance expert.
Marc vom Ende works as a senior perfumer for Symrise, a producer of fragrances and flavors based in Holzminden, Germany, and he is also a member of the jury for the Innovation Award given out by the German perfumery retailers association.