Peter Parcon
July 15, 2013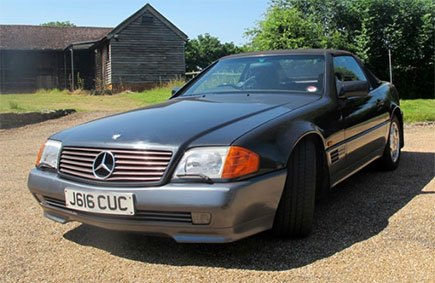 The Mercedes-Benz 300SL of a former member of the 80s electronic music band, Depeche Mode, has been put up for sale recently. Alan Wilder revealed the historical value of the car when he made it available in the market. He is selling the vehicle two years after a number of memorabilia of the English group were put up for sale by the musician.
Wilder revealed through his official blog that the vehicle was purchased in 1991 when it initially became available in the market. He was on the waiting list for the car that was popular since it was considered cutting edge at that time. He reportedly took care of the vehicle and he cannot stand seeing it unused inside his garage.
He revealed that space and family requirements compelled him to sell the Mercedes-Benz 300SL.
The car is in a moderately good condition and has less than 73,000 miles on its odometer. The right-hand drive vehicle was purchased by Wilder during the rise of Depeche Mode on the music charts due to the popularity of the Violator album that sparked the success of the group.
Wilder also recounted a tale of a plane accident that he witnessed while on board the vehicle through his blog. The incident resulted to the creation of the lyrics of one of the songs of the English band.