Peter Parcon
July 16, 2013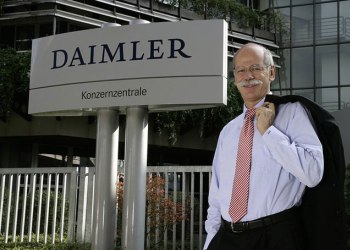 Although the recent statements of Daimler AG CEO Dieter Zetsche may not bode well for Mercedes-Benz in the United States, the head honcho of the luxury car manufacturer does not appear to be affected by it.
Zetsche indicated that the luxury car manufacturer may not take the top spot in luxury car sales in the US market for this year. However, he said that this was no problem since the company does not play games.
The first six months of the year saw US deliveries of Mercedes-Benz surpassing that of BMW by 1,519 units. BMW has held the top spot in the last two years. It was able to top the segment last year after sales increased last December. However, R.L. Polk & Co revealed that in terms of vehicle registrations, Mercedes-Benz copped the top spot for the year.
Zetsche also said that the company aims to top Audi and BMW in international sales and profit by 2020. The first quarter operating profit of Mercedes-Benz was at 3.3 percent. In comparison, Audi and BMW copped 11.1 percent and 9.9 percent respectively.
Sales of the company from January until June increased by ten percent as it reached 141,950 units. In comparison, deliveries of BMW increased by 11 percent with 140,431 units. The sales figure of Daimler does not include cargo van sales and its Smart cars. On the other hand, BMW sales figure does not include the Mini brand.