Ryan Joseph Ramos
July 11, 2013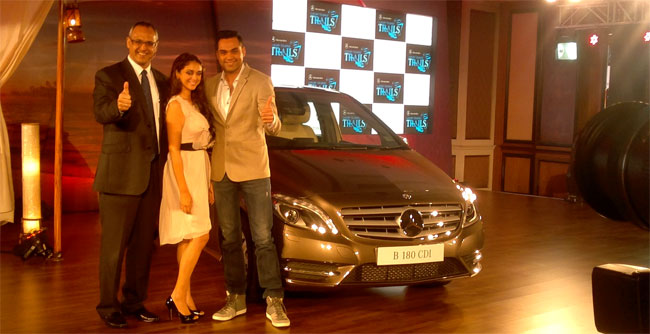 Mercedes-Benz has just launched the diesel variant of the B-Class hatchback in India, in a bid to further bolster its compact-car range in an important market.
With some 500 units of the petrol variant sold in the nine months since it was launched, the German automaker is expecting the diesel B-Class to perform better as far as sales figures go. In addition, this new version will help the company reach its expected double-digit growth for the year.
According to Mercedes-Benz India managing director and CEO Eberhard Kern, a good chunk of the sales are for diesels, and this should continue with the B-Class. He adds that Mercedes-Benz is encouraged by the warm reception for the petrol version, and the diesel should only help by offering another option.
We've seen Mercedes-Benz rely more on compact car offerings recently, including the A-Class, B-Class, and the new CLA-Class. That strategy is paying off, as the luxury carmaker keeps posting record global sales at certain milestones for the year.
With the B-Class and also the A-Class being well-received in India, it seems only right to keep the momentum going, and the B 180 CDI Style, the only B-Class diesel variant available at the moment, should be a good addition to its growing product range available in India.