Peter Parcon
July 3, 2013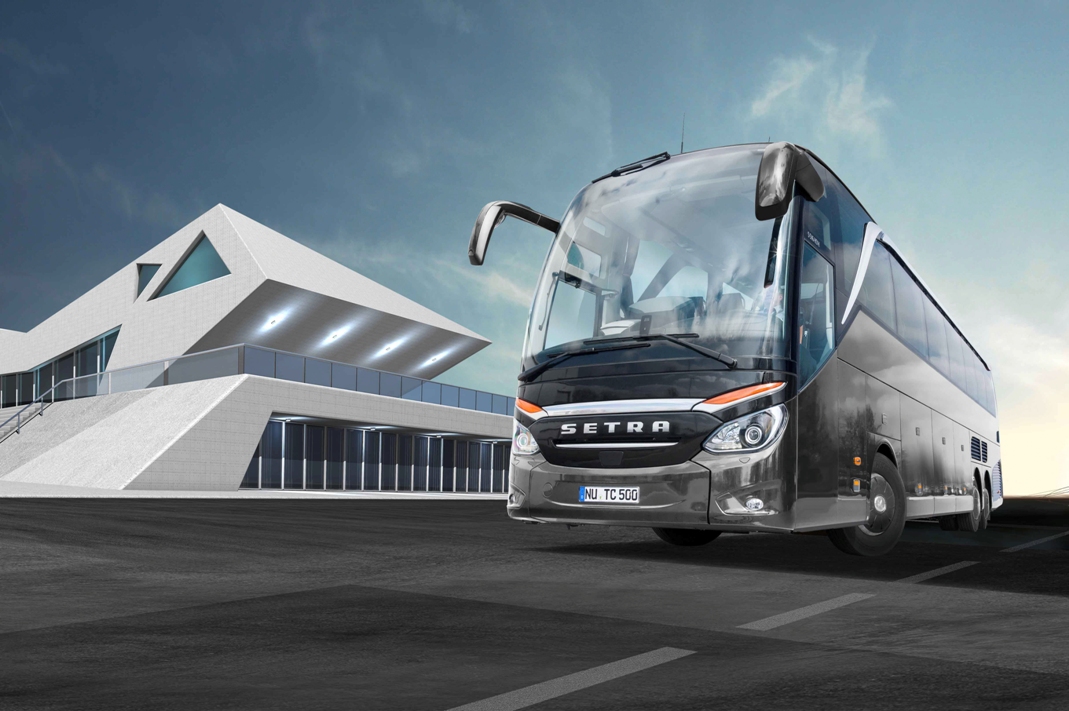 Once again Daimler AG has demonstrated its commitment in providing first-rate touring coaches with the world launch of the latest Setra TopClass 500. The design gives an indication that the company aims to provide touring coaches that spans ages. The TopClass 500 offers clients a vehicle that outlasts trends in terms of comfort, safety, innovation and design.
The TopClass 500 has the typical characteristics of a Setra even as it continues to passionately evolve. Daimler Buses head Hartmut Schick indicated that the latest TopClass 500 will soon become the preferred touring coach among operators in Europe. It sets the standard in the production of coaches, and the latest Setra touring coaches will allow coach operators to demonstrate to guests that they offer the best services in the industry.
The latest TopClass 500 is a head-turner due to its black top and highlighted panel. The new Setra also puts across the message of dominance and lightness with the combination of the chrome trim components that emphasize functionality, value, and reliability.
The aerodynamic design of the latest touring coach was produced through a complex manufacturing process together with all-inclusive wind tunnel testing.
The new TopClass 500 comes in a number of variants, each with varying lengths. The touring coach also features an in-line six-cylinder engine with an output from 350kW to 375kW. It also offers a powerful acceleration and optimal fuel efficiency. It also complies with the soon-to-be-implemented Euro VI emission standard.