Ryan Joseph Ramos
July 28, 2013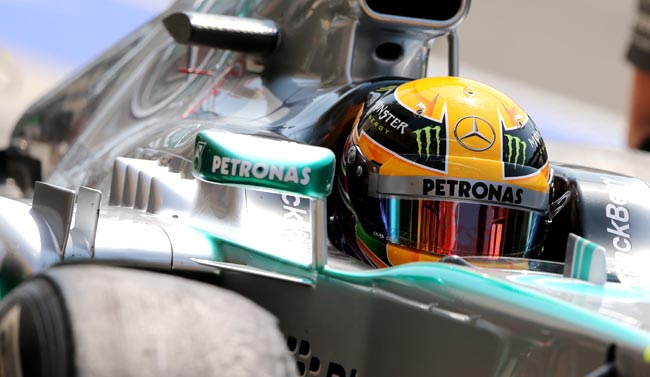 Lewis Hamilton cruised all the way to the 2013 Hungarian Grand Prix title with a magnificent drive and with some breaks going his way in a track on which it was hard to overtake. The decisive win effectively keeps his championship hopes alive. He certainly took advantage of his third-straight pole position, finally converting it into a win, which was incidentally his first as a Silver Arrows driver.
Hamilton is no stranger to starting in P1 only to be overtaken by Red Bull cars off the five red lights. This time, Hamilton was able to retain P1 this time around, with Sebastian Vettel in P2 being distracted by a blazing-fast Romain Grosjean from the get-go.
The three-stop strategy paid off, and Hamilton managed to recover P1 by the time Vettel took his third pit stop. After that, it was all about nursing the engine, which has tended to run quite hot over its runs this weekend, and protecting the tires.
With the win, Hamilton ate a considerable chunk of the lead from those ahead of him in the drivers' standings. He now only trails Alonso, who is in third, by 9 points. Second-placer Kimi Raikkonen is only ahead by 10 points.
"It's an incredible feeling," said Hamilton, who could not even believe he was on pole after qualifying yesterday. He proceeded to thank the team, who did such a great job with the setup and the tires.
"This is probably one of the most important Grand Prix wins of my career," Hamilton added. "If we can come here and make our tires last, we should be able to do it anywhere."
In the battle for second, Kimi Raikkonen withstood a fierce challenge from Vettel in the closing laps.
Nico Rosberg got off to a fairly good start in lap 1, only to be outmaneuvered by the two Ferrari cars after turn 1. He slipped all the way down to p12 early on and couldn't really get past the other drivers ahead of him. He managed to get back up to P9, but then his engine blew out with 5 laps remaining–truly an unfortunate ending for the German driver's race.
Rounding out the championship point scorers are P4) Mark Webber, P5) Fernando Alonso, P6) Romain Grosjean, P7) Jenson Button, P8) Felipe Massa, P9) Sergio Perez, and P10) Pastor Maldonado.
So there you have it, a great, if bittersweet weekend for the Mercedes AMG Petronas F1 team heading into the F1 summer break.