Ryan Joseph Ramos
July 28, 2013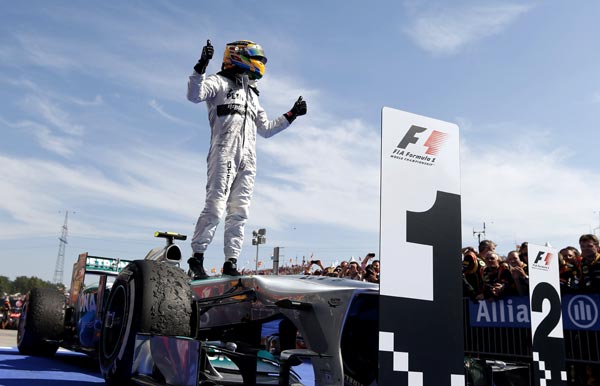 After winning the 2013 Hungarian Grand Prix, Mercedes driver Lewis Hamilton was finally able to get a big monkey off his back. It took him nine races to get his first win as a driver for the Mercedes AMG Petronas F1 team, but he'll take it gladly and it couldn't have come at a better time, heading into the midway break of the season.
It was Hamilton's 22nd career race win, and his fourth overall at the Hungaroring.
"We really didn't expect this when we came here this weekend and I said last night that I would need a miracle to win today," said the British driver. "Well, just maybe they do happen."
On another note, Nico Rosberg remains upbeat despite losing positions early after starting from P4, then blowing out his engine in lap 65 and in good position to score some championship points.
"I got a good start but then Felipe and I came together on the first lap which was unfortunate as I was in front and had left some space for him but his front wing hit my rear tyre," said Rosberg. "That cost me a lot of positions and it's really difficult to make the places back up on this track. Then my day came to an early conclusion with the engine failure."
Rosberg added that there were still many positives that the team took away from the race weekend, and Sunday was indeed a great day for the team, especially for Hamilton. The win allowed Mercedes to solidify its position, in second among the constructors. It also allowed Hamilton to close in on the drivers ahead of him in the drivers' standings.