Ryan Joseph Ramos
July 31, 2013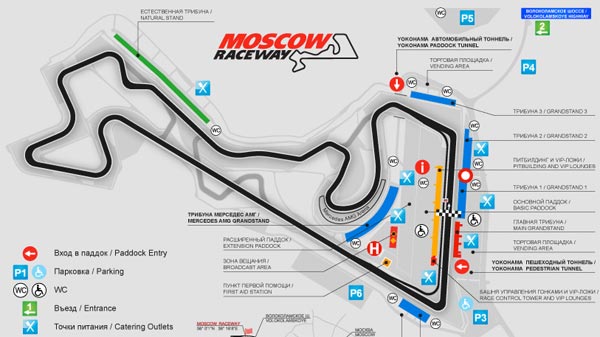 Formula One may be on a brief summer hiatus, but DTM motorsport action continues this weekend with a very special race. It's the first time in DTM's 28 years that a race will be held in Russia, and the Mercedes-Benz team is busy preparing for the inaugural contest at the Moscow Raceway.
Christian Vietoris has three podiums so far and is third in the standings at the midway point of the season. He stressed the importance of focus heading into the race held in a new track, not to mention the instense competition so far this season.
"The Moscow Raceway is new to everyone and I am really looking forward to competing there," said Gary Paffett, who is fourth in the drivers' championship race. He noted the importance of starting the second half of the season strong, and there's still plenty of work left to get a grasp of the new track.
Robert Wickens was not promoted to race winner following the disqualification of Mattias Ekstrom at the Norisring in the last event. Wickens, who is fifth in the drivers' standings, is upbeat at still remaining among the top finishers.
This is the sixth event in the season, and the 2.555 circuit located in the outskirts of Russia's capital will host the DTM field and some special guests. On hand this weekend will be former F1 drivers Ralf Schumacher and Vitaly Petrov. The race willconsist of 74 laps, which means a total distance of 189.07 km.
Moscow Raceway's layout is designed by renowned track architect Hermann Tilke and was opened just last year. Top speeds should reach around 260 kph for DTM vehicles, while there are eight left-hand turns and four right-hand turns.