Peter Parcon
July 3, 2013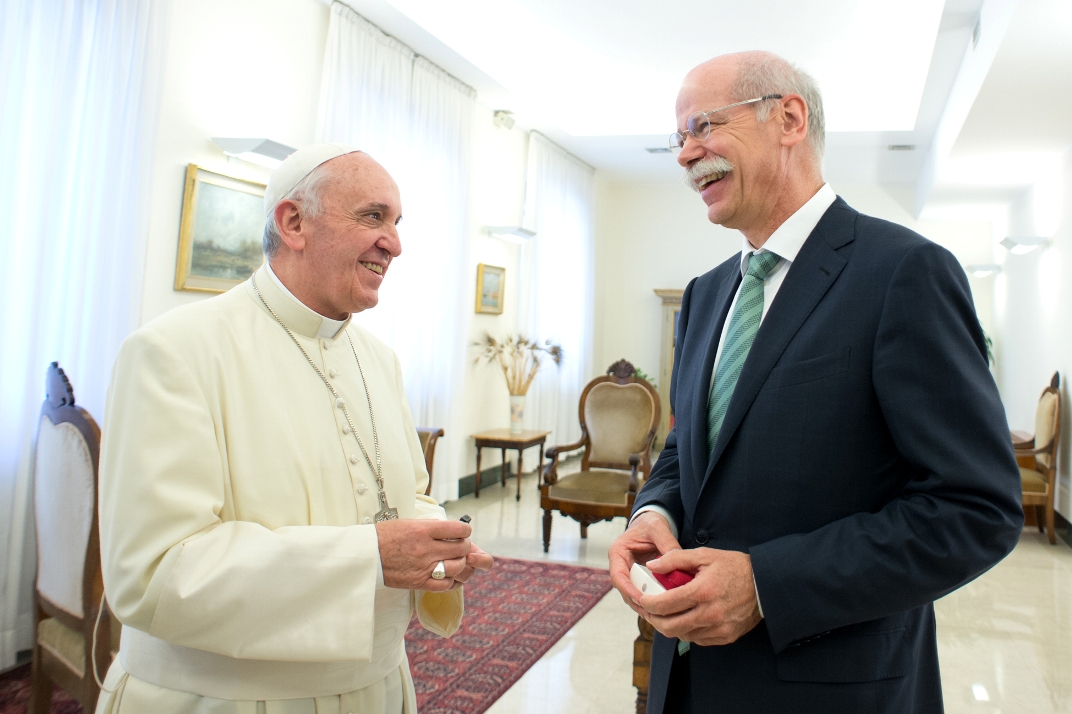 The key to the Popemobile was handed over by Daimler AG Board Chairman and Mercedes-Benz Cars head Dr. Dieter Zetsche to Pope Francis during a private meeting held at the Vatican recently. The M-Class was built specifically for Pope Francis, who will use it during an official visit to Brazil at the end of the month.
The company has provided vehicles for official trips and appearances of the Roman Pontiff in over eighty years. The first vehicle that the company provided was a Nürburg 460 Pullman saloon in 1930. The vehicle was used by Pope Pius XI. In the 1960s, the company provided a Mercedes-Benz 300d Landaulet convertible that was produced for Pope John XXIII. A Mercedes-Benz 600 Pullman and Mercedes-Benz 300 SEL was later used by Pope Pail VI.
The term "Popemobile" was initially used to refer to a modified Mercedes-Benz G-Class that was used by Pope John Paul II in the 1980s. By 2002, a Mercedes-Benz M-Class was produced for Pope Benedict XVI. It served as a replacement for the G-Class.
The chairman of Daimler also discussed with the Pope the twin objectives of the company in creating sustainable transport in the future and performing the corporate responsibility of the company to the environment and society. The company has invested over 10 billion euro for research and development. It also donated around 58 million euro to charitable institutions all over the world.