Ryan Joseph Ramos
July 20, 2013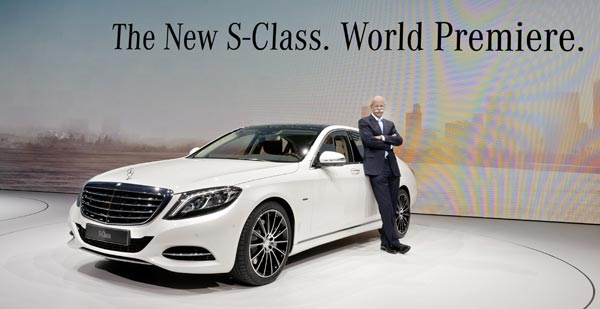 In a move that's seen largely as a vote of confidence in the measures the company has been taking recently, Daimler AG Board Chairman and Mercedes-Benz Cars Head Dr. Dieter Zetsche has just acquired a whopping 22,000 shares of Daimler AG, an investment that's valued at around €1,146,000 (around $1.5 million).
The money Dr. Zetsche used to purchase the shares in the company were from a windfall he had off a 2004 stock option plan.
"With this share purchase, Dieter Zetsche is underscoring his confidence in a sustained and positive development for Daimler," said Corporate Spokesman and Head of Global Communications at Daimler AG, Jorg Howe.
"At the same time, it is a signal to all the other Daimler shareholders."
With Mercedes-Benz and Daimler largely showcasing solid revenue so far in 2013, the German automaker has stated that it is well on its way to achieving 2013 targets in sales and revenue. Stock prices shot up a bit following that announcement.
Daimler's strategy to focus on its global strategy and Mercedes-Benz Cars' attention to detail as far as its entire product range goes, particularly with the entry-level models like the new CLA-Class, are some of the moves that have contributed to the company's solid performance so far.
The stock purchases can all be tracked here, although the notes are in German.