Peter Parcon
July 16, 2013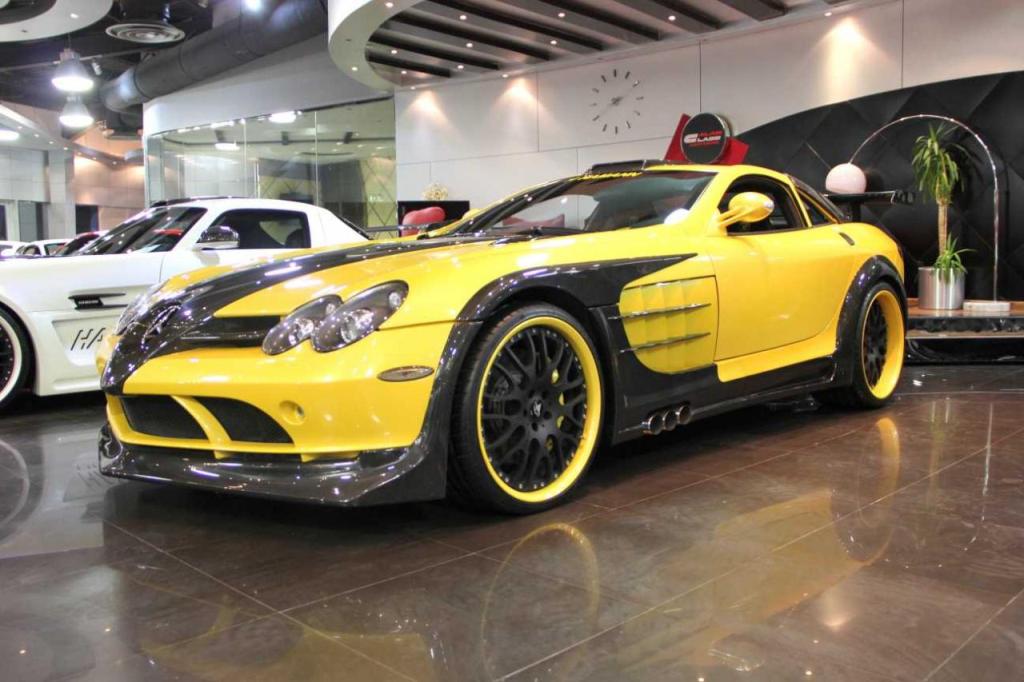 Al Ain Class Motors of Dubai is selling a customized model of the Mercedes-Benz SLR. The customization was done courtesy of Hamann.
The stock model of the SLR is considered one of the best cars in the lineup of the luxury car manufacturer from Germany. The SLR was given a yellow and black color theme by Hamann. The vehicle, which was dubbed as Volcano, only has 1,118 miles or 1,800 kilometer on its odometer. It has a number of carbon fiber components while its interior was also given a similar color hue as its exterior.
The 5.4-liter V8 engine of the customized Mercedes-Benz SLR offers a power output of 700 bhp (522kW). This is higher than its original 626 bhp (467 kW) output. The customized model also offers 830 Nm (612lb-ft) of torque. It can go from 0 to 60 mph within 3.6 seconds and has a top speed of 216 mph.
The price of the customized Mercedes-Benz SLR is available on request.