Peter Parcon
July 7, 2013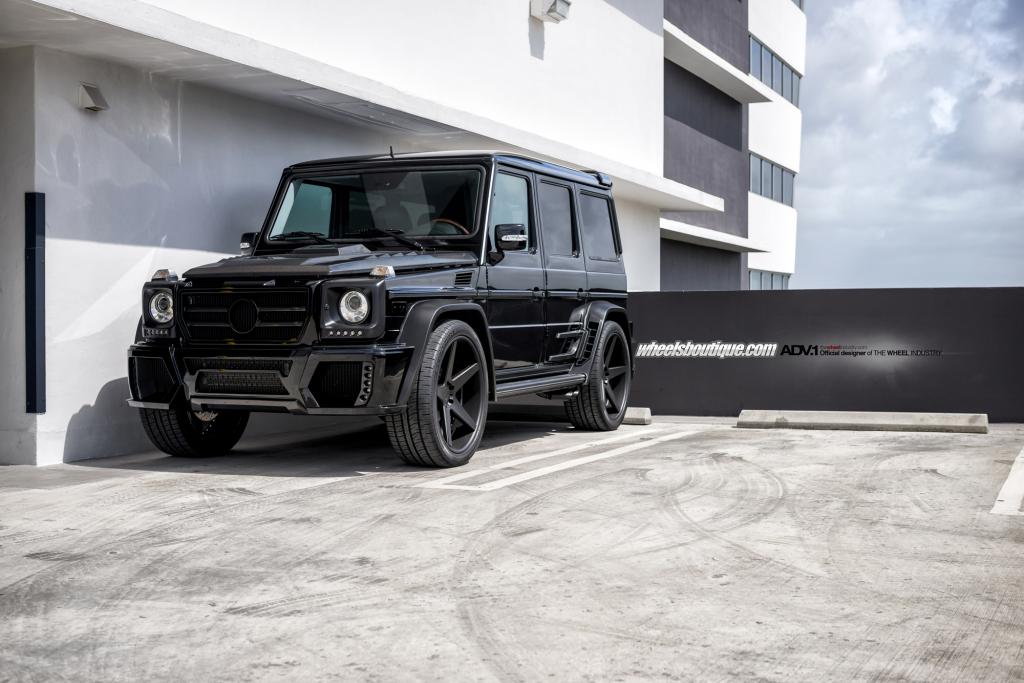 A set of customized rims was given to a Mercedes-Benz G55 AMG as it was made to look a lot like a Mercedes-Benz G63 AMG. This development may bode well for custom wheel manufacturers as the trend in giving such vehicles customized wheels has continued to thrive.
Advance One Wheels recently released images that showed ADV5DC rims on a Mercedes-Benz G63 AMG. These rims are the 24-inch ones that feature 305/25 R24 tires.
However, the vehicle is not a G63 since it is a Mercedes-Benz G55 AMG. However, there were few signs showing this fact.
In addition to the ADV5DC rims from Advance One Wheels, the Mercedes-Benz G55 was also given the Wild Bison body kit. This body kit includes front and back aprons, carbon rear spoiler, carbon hood, and fender flares. It was also given a number of technical equipment including Pulley and Headers, Renntech ECU, K&N air filter, Brembo brakes, springs and Ride Control from Brabus.