Peter Parcon
July 28, 2013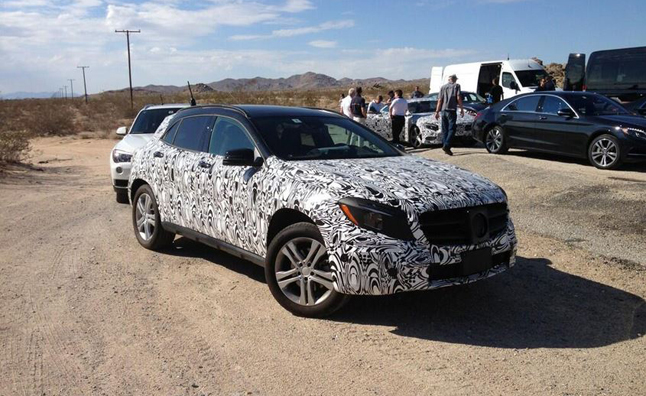 The latest Mercedes-Benz GLA was tested by the German luxury vehicle manufacturer in Death Valley recently. This test was tweeted by Steve Cannon, the CEO and President of Mercedes-Benz USA. The tweet shows the best glimpse of the soon-to-come small crossover vehicle of Mercedes-Benz.
In the Tweet, Cannon indicated that it was 110 degrees in Death Valley during the test. However, the next model that will be launched in the coming year will be hotter. A BMW X1 was seen behind the upcoming Mercedes-Benz GLA, which was expected to be used as a benchmark by the company.
The Mercedes-Benz GLA will feature the front-wheel-drive architecture of the automaker from Germany. This is the same one used on the Mercedes-Benz A-Class and the B-Class models.
The crossover has a comparable style as the Mercedes-Benz A-Class, giving it a rounder face and smoother angles.
The upcoming Mercedes-Benz GLA is anticipated to be introduced by the company by 2014.