Ryan Joseph Ramos
July 20, 2013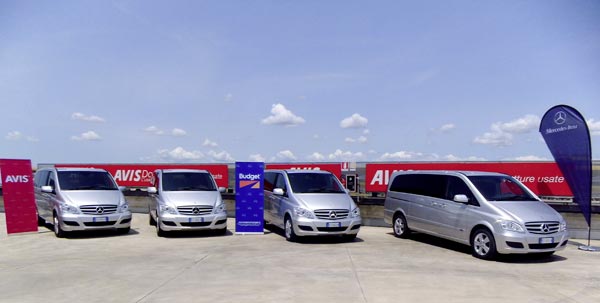 The Avis Budget Group, a car rental company in Southern Europe, has just placed an order for a whopping 620 Mercedes-Benz Vans, which include orders for Vito, Viano, and Sprinter models. The breakdown involves 335 units going to Avis' operations in Spain, 250 to Italy, and 35 to Portugal.
"We will deploy our new rental vehicles from Mercedes-Benz Vans at the most important locations in Southern Europe – in particular at airports and large cities," said Ramon Biarnes, who heads the Avis Budget Group's Sales and Marketing in the three aforementioned countries. "The high standard of comfort and reliability of the vans from Mercedes-Benz testifies to our performance orientation at Avis."
With Mercedes-Benz Vans getting some awards recently, including citations from fleet awards in several countries in the world, it's not hard to see why fleets and firms are turning to Daimler Vans and Mercedes-Benz for their van requirements. This latest large order from one of the leading transport solution providers in the world is a testament to that commitment to excellence.
"We are happy that we could again attract a long-standing customer with our vans with the star," said Mercedes-Benz Vans Head of Sales & Marketing Klaus Maier. "The large Avis order for the region of Southern Europe attests to our customer orientation and for sure to our vans."