Peter Parcon
June 11, 2013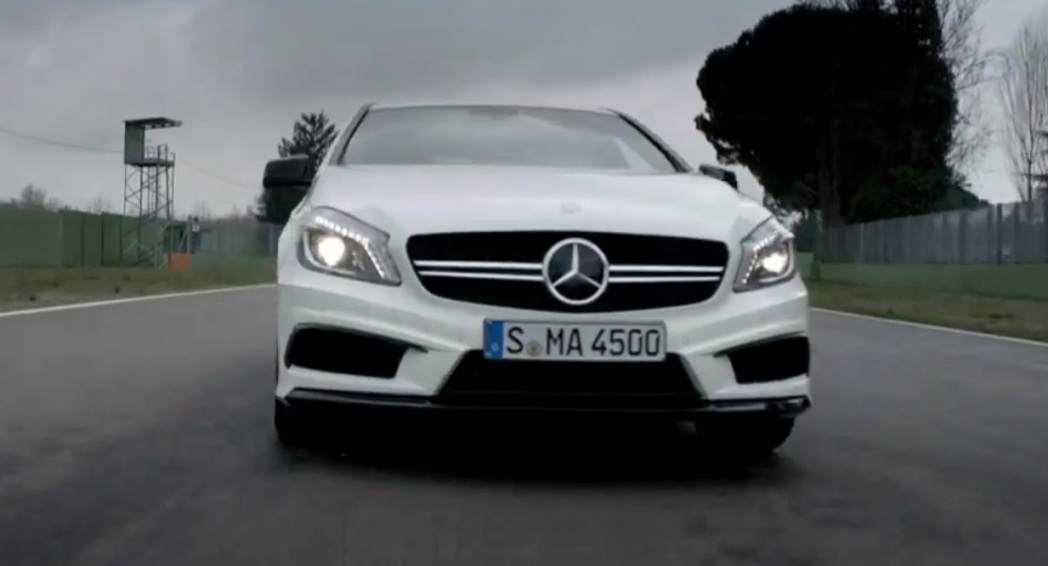 The AMG division of Mercedes-Benz released a video that explained the main qualities of the Mercedes-Benz A45AMG.
When people talk about a German car that offers 350HP and goes from 0 to 100 km/h within 4.6 seconds, they normally refer to a Porsche 911. However, Mercedes aims to change this concept with its A45 AMG. The vehicle is probably the fastest compact hatchback in the market today.
The video demonstrates the main features of the vehicle and the reason why it deserves the AMG brand. Lance David Arnold, a driving instructor with the company, talks about the features of the vehicle. The performance of the A45 AMG may be considered to be far beyond the capability of an ordinary hatchback.
Although he flamboyant design and high price may cause a number of consumers to think twice of purchasing the Mercedes-Benz A45AMG, its powerful engine and AMG branding may also be appealing to a number of customers around the world.