Muamer Hodzic
June 28, 2013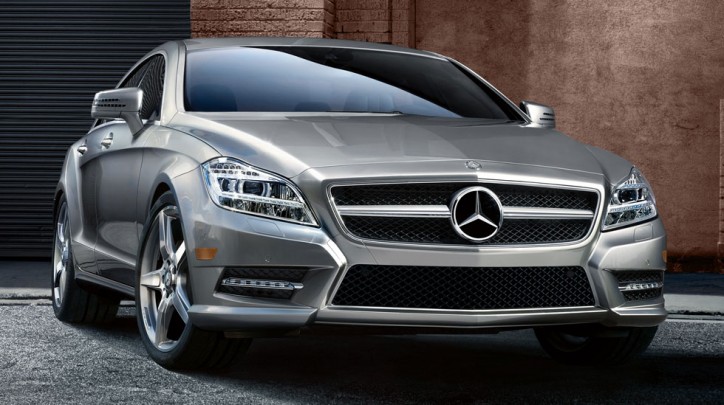 Initially launched in 2004, the Mercedes-Benz CLS-Class combines stunning beauty, impressive performance and unrivalled elegance. While its sleek styling is reminiscent of a sports coupe, the level of refinement and addition features mean it is one of the best executive saloons money can buy.
Styling
 The car's streamlined form benefits from flowing and distinctive lines running from an aggressive front end to a taut rear quarter. Even though the CLS has masculine undertones, it is remarkably well groomed with distinctive LED headlights and frameless side windows.
Flared wheel arches underline the car's coupe characteristics, with a low and slick roof also contributing to the CLS' sporty feel.
 Performance
 The CLS is available with various powertrains catering for both efficiency and performance. The CLS 250 CDI's punchy 2.1-litre, four-cylinder diesel returns extra-urban fuel efficiency of 64.2 mpg, but is still capable of 0.62mph in just 7.5 seconds. However if speed is paramount, the monstrous 5.5-ltire V8 engine featured in the CLS 63 AMG goes from 0-62mph in 4.2 seconds.
In addition to these economic engines, Mercedes-Benz has developed several energy-saving measures in its pursuit to reduce the environment impact of all its vehicles. One of the most notable is the new 7G-Tronic Plus transmission with ECO Start/Stop, which is featured in conjunction with an automatic gearbox for the first time.
On the road
With three suspension set-ups to choose from, buyers are guaranteed of a driving experience that suits their requirements and style. Air suspension provides a great deal of comfort whereas standard steel springs remain firm. A final Sport option is for drivers interested in exhilarating performance through the corners.
The automatic transmission's short shift times ensure the engine runs at optimum speed, while incredibly smooth gear changes deliver an impeccable ride. This is enhanced by an effortless steering system that gives superb feedback in all situations.
Even though Mercedes-Benz has various Service Care plans available, longevity is vastly improved thanks to the recommended transmission fluid change interval being extended from 30,000 miles to 75,000 miles.
Interior
 Cabin occupants are greeted by a superior fit and finish that you come to expect from Mercedes-Benz. The wide choice of materials, from aubergine leather upholstery to Burr Walnut trim, enables unique personalisation to suit every individual's taste.
There is also an abundance of passenger legroom in the two individual full-size rear seats and plentiful space for luggage in the boot. Comfort and practicality is strengthened by automatic climate control, with optional extras such as ambient lighting and dynamic multi-contour seats with integrated massage function only adding to the CLS' opulence.
Technology
With safety a foremost concern for Mercedes-Benz, the CLS benefits from several technological advancements designed to protect the driver, passengers and other road users.
Its celebrated Electronic Stability Programme ensures the car remains planted, Attention Assist warns the driver if he or she is at risk of falling asleep and flashing adaptive brake lights alert other road users if the breaks are hit excessively hard. Mercedes-Benz's optional Driving Assistance Package also features Active Lane Keeping Assist, with three vibrations of the steering wheel serving as a warning when the driver strays across lanes, and Active Blind Spot Assist, which indicates when a vehicle is in the car's blind spot thanks to a red warning triangle in the exterior mirror. If the driver ignores or cannot see this visual indication, the system issues an audible warning and applies light braking to keep the vehicle in lane.
Standard on all Mercedes-Benz CLS-Class models is the automaker state-of-the-art entertainment and communication system featuring a 7-inch colour screen positioned at eye-level in the centre console. High-resolution maps on a hard disk-based satellite navigation system cover European roads, while an integrated Traffic Message Channel (TMC) informs the driver of congestion and delays.
Audio options include MP3 connectivity, a PCMCIA slot and an integrated hard disk Music Register, allowing the driver to build up a personal music library. The CLS-Class' Bluetooth interface also allows for hands-free calls controlled by the multi-function steering wheel or head-unit once paired to a compatible mobile phone.
After sale care
Every CLS-Class owner benefits from a comprehensive three-year warranty that covers parts and labour charges with no mileage limitation. For the repair of any fault, Mercedes CLS parts are readily available.
The automaker's Mobilo assistance plan also comes as standard for CLS owners, providing help on the road for up to 30 years in 30 European countries.